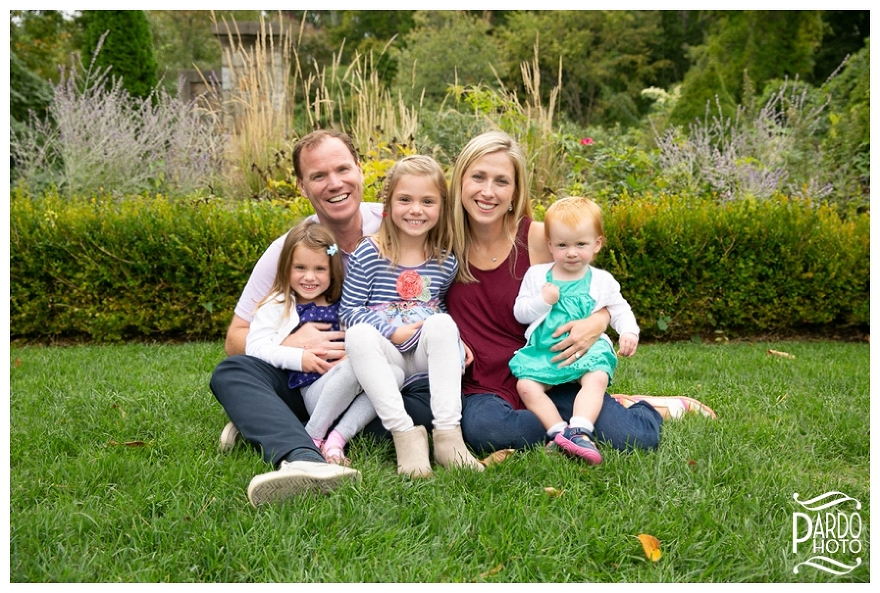 The leaves are turning and there's an unmistakable chill to the air. Fall has arrived here in New England with all its majestic color. That also means senior portrait season is coming to an end and family photography sessions tend to pick up like the wind! Pardo Photo family portrait sessions are in full swing!
10-Minute Fall Family Photo Sessions
Our famous 10-minute family photo sessions are perfect for every family. Whether you have small children, pets, or dads who simply want to get the photos over with, the 10-minute family session format accommodates everyone!
We have a variety of locations for family sessions available this year. Choose from the historic Wellesley Town Hall, a sprawling building with wide, open fields covered with fall leaves where kids and pets alike can run and play. We're also shooting portraits at the Ames Free Library in Easton—an amazing, old building with stunning detail. There are still sessions available at Borderland State Park, one of my very favorite family photo session locations. Borderland State Park has acres of beautiful Massachusetts scenery, making it a beautiful backdrop for sessions, especially the unique Leach Pond which was one of my featured locations last year!
This year, we'll also be shooting sessions at Bird Park in Walpole, a gorgeous park south of Boston. Francis William Bird Park is a great location with pretty little streams, winding pathways, and tons of fun places to take pictures! And of course, there are also still sessions available at my two favorite fall photo session locations: The Cranberry bogs at Patriots Place and the Governor Oliver Ames Estate in Easton.
If you haven't signed up yet, now is the time! Click HERE to sign up for a fall family photo session of your very own.
I hope to see you all soon! Whether your children have two legs or four, I would love to have the opportunity to photograph you all together before it gets too cold. Make sure to sign up soon, sessions are limited and every day it gets a little bit chillier!