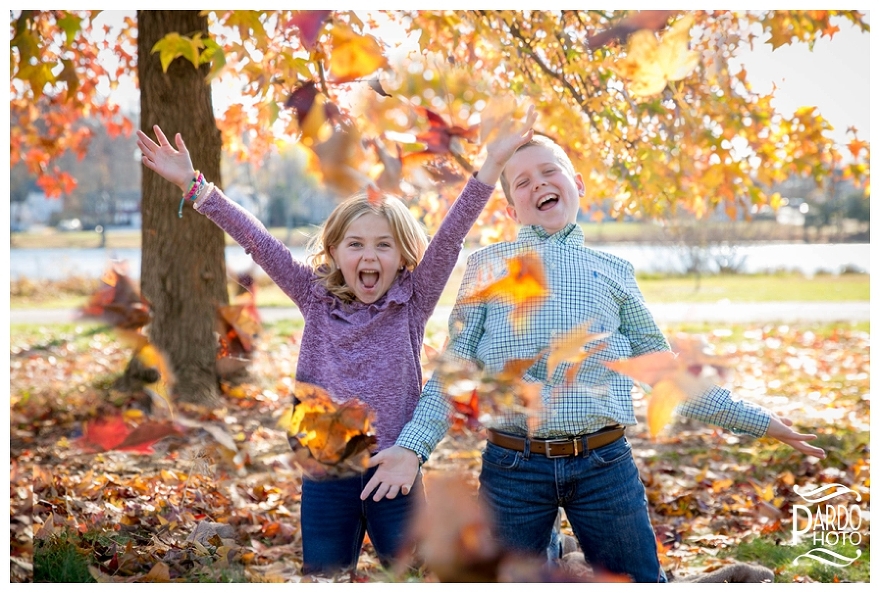 There is something so wonderfully stunning about Massachusetts in the fall. The changing of the leaves, the gorgeous weather. One of my all-time favorite places to take photographs in the Fall would have to be Governor Oliver Ames Estate, just 30 miles outside of Boston in Easton. If you've never been, you're missing out. It's one of my absolute favorite places to go in these cooler months.  
Fall Family Photography at Governor Oliver Ames Estate
My years of experience at a variety of locations has made me an expert at knowing which locations will have the best foliage during the fall. Governor Oliver Ames Estate is one of these spots.
It's got everything from rolling hills, ponds and meadows, and an abundance of beautiful trees that light up beautifully in the fall. It's also just within walking distance of the North Easton National Historic District, which can make for some really great sight-seeing and picture-taking as well!
I really love taking family photos—or any photos for that matter—at the estate.  The giant birch tree in the center of the property turns into a curtain of light greens and yellows during the fall and the trees next to the pond becomes flaming red. Giant orange leaves drop all around the field and they're wonderful to throw around and play in for both kids and adults alike!
The trees are also perfectly situated so that the rays of the sun shine through the branches and allow me to photograph my clients in their best light as well as utilizing the gorgeous foliage and location.
Last year was particularly wonderful with the fall, as you can see in the images below. Every day I went out to the estate for a session, it was almost impossible to take a bad photo.
Boston & Beyond Family Photo Sessions | Pardo Photo
If you haven't had a chance to go out to Governor Oliver Ames Estate yet, make it a priority! We still have summer to get through, but fall is only 5 months away! And as you can see from these images, fall is also the perfect time for family photos, but that doesn't mean summer isn't anything to write home about. I love summer photo sessions, too!
If you're looking to get some shots taken of you and the fam and don't want to wait around for autumn, don't hesitate to CONTACT ME. I'd love to capture some wonderful smiling faces as everything starts to bloom.  
Family photos are something you can cherish forever, one of the reasons I have such a passion for them.  So let's get together and make some magical memories in the Boston Summer sun!