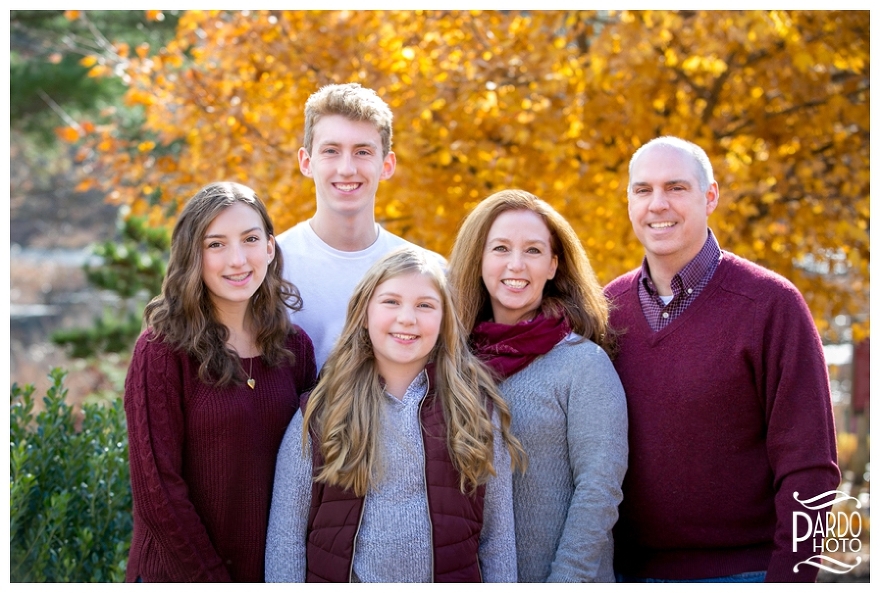 Fall in New England is magical. Some areas are a little bit more magical than others. The Cranberry Bogs at Patriots Place in Foxboro is one of these places. Certain locations lend themselves to fall foliage better than others. The Nature Trail and Cranberry Bogs at Patriots Place is one of my favorite spots to photograph families and seniors during the fall.
Family Photography Sessions at the Cranberry Bogs at Patriot Place
I remember when I first discovered this location a few years back and was immediately struck by how around every corner was something else inspiring. I think that's really why I love photographing families at the Cranberry Bogs at Patriot Place. There's such a variety of different backgrounds. In autumn, the trees that line the patio pathway are usually bright yellow and orange. There is also another tree on the far side of the field that has brilliant colors. If you head down toward the bridge, the water is a brilliant blue on a sunny day. It almost seems to reflect that impossibly blue autumn sky, even in photos!
When you make your way out to the cranberry bogs themselves, down the winding dirt paths, the foliage completely changes. It shifts from brilliant oranges to pops of white, greens and subtle browns and beiges. These colors, partnered with the pathway and the fence, makes a beautiful backdrop for portraits.
I love how the winding dirt paths and the vast green fields make for so many great spaces for kids to run and play. When it comes to seriously fun photography, it's so important to have places where kids can be kids. And of course, dogs can be dogs! It is so important that everyone in a family photo session can be themselves, so the cranberry bogs at Patriot Place is a great choice for backdrops in any season.
Check out the photos below to see the images from last fall!
All the best-
Nicki