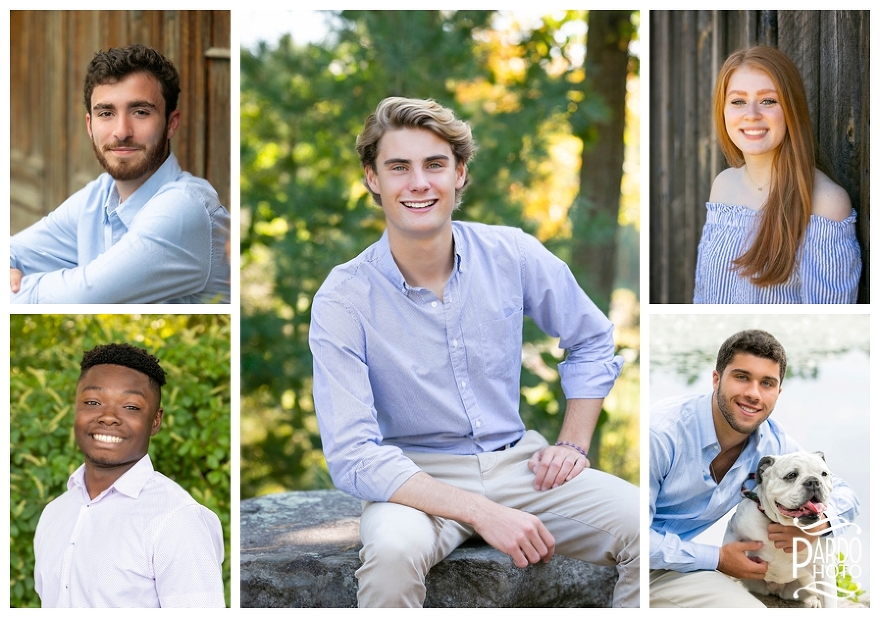 2019 has been an incredible year for senior portraits! I am so thankful to each and every one of these amazing high school students who trusted me to be their photographer. This year, I photographed students from six different Massachusetts high schools. I photographed their senior portrait sessions in some of my favorite portrait locations including The Knob, Borderland State Park, Wellesley Town Hall, Chilson Beach, The Cranberry Bogs at Patriot Place, World War One Memorial Park and more!
New England Senior Portraits
I began photographing these senior portrait sessions in August and have continued straight through to November. I love seeing the transition of the backdrops as the seasons change. As the seasons change, so do these high school seniors! I love seeing the confidence on the students' faces as they tackle their final year of high school and navigate the college application process.
I am always so happy when high school seniors trust me to be their portrait photographer. This year, I was really pleased with the different venues and locations that we visited for portraits. When it comes to senior portraits, I want to make sure that each senior can shine with his or her unique personality. We are so lucky to live in Massachusetts where there are so many different landscapes.
Cornelia Carey Sanctuary, better known as "The Knob" in Falmouth gives beautiful beachy background as well as rugged rocky outcroppings. Perfect for perching on and climbing!
Wellesley Town Hall is a favorite of mine for family portraits, but it's so wonderful for senior portraits. I love how it has a blend of history and nature!
The Nature Trail and Cranberry Bogs at Patriot Place is filled with so many nooks and crannies that are perfect for senior pictures. Plus, it has different textures and colors depending on the season. The Cranberry Bogs are beautiful at any time of year.
Thank you all so much for trusting me to record this pivotal time in your lives. What an amazing job I have! Thank you all for making it as much fun as I always dreamed it would be!