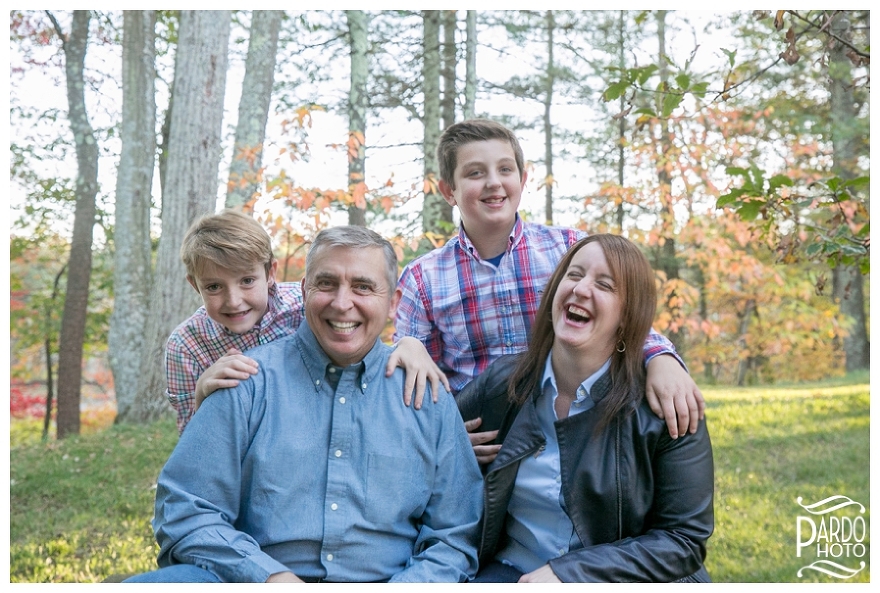 I am always on the lookout for locations that lend themselves to family photos. There's something special about the new life that a location brings to a shoot, and I love to have that little bit of variety, especially when I find hidden gems close by.
That's why I was thrilled by a recent discovery of mine: the Nature Trail and Cranberry Bog at Patriots Place.
Just look at this place! The landscaping and patio area is filled with so many nooks and crannies that are perfect for pictures, not to mention all of the interesting backgrounds that we have to choose from. There's a frog pond with tall grasses . . . bright purple flowers . . . boulders to sit on . . . a little grassy area that overlooks the cranberry bog. . . . That last one is simply perfect when the trees are changing. The leaves were such a pretty backdrop to the pictures I took there this fall.
Then there are the paths that you can walk down into the cranberry bogs. These winding paths and tall grasses catch the sun late in the afternoon—I couldn't ask for anything better for portraits! There was inspiration everywhere I looked.
The addition of this location really expanded my offerings this year for family photos, and I know my families appreciate it as well. The parking was free, and families could enjoy a bite to eat right after their session. I love this new location and look forward to using it often in the future.