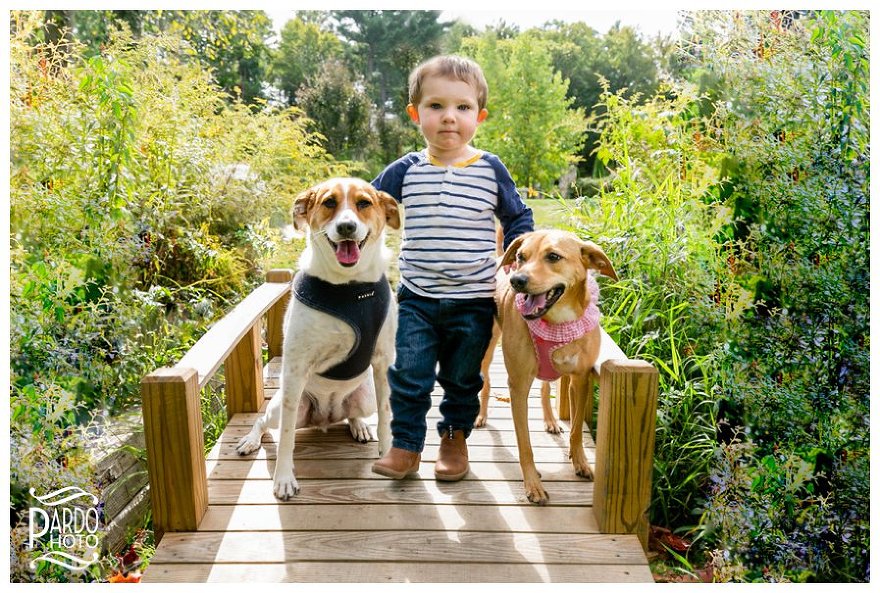 One of my new favorite spots for portraits is the Queset Garden located on the campus of the Ames Free Library in Easton, Massachusetts. The Italian style garden provides incredible backdrops for both family photos and senior portraits. The textured stone, the patterned wooden structures and the gorgeous planned walkways make you feel like you are in Europe.
In my work as a photographer in New England, I am so lucky to be surrounded by interesting sites to use as backdrops for family portrait sessions and senior portrait sessions. When I am looking for new places for photo sessions, I am always looking for the same things: interesting backdrops, wide open spaces for pets and kiddos to run, and interesting textures. The Queset Garden at the Ames Free Library has all of these things!
Queset Garden Restoration
Recently renovated, the garden has a history that spans over a century. The restoration efforts to restore this garden to its rightful glory have been documented here on the Ames Free Library website. I am so appreciative of the efforts that the library has made to restore the garden. Having this beautiful space to enjoy, relax in, meditate in, and soak in the autumn sun is so amazing! I've truly enjoyed photographing families and senior portraits here. The beauty changes from season to season. Plus, it's nestled at the heart of historic Easton and is attached to the amazing Ames Free Library! If you have never been, make an afternoon of it!
As a photographer, I am so fortunate to have access to so many incredible locations here in Massachusetts and beyond. It gives me great joy to introduce my clients to new places and have them also experience the wonder and beauty of our incredible local surroundings.