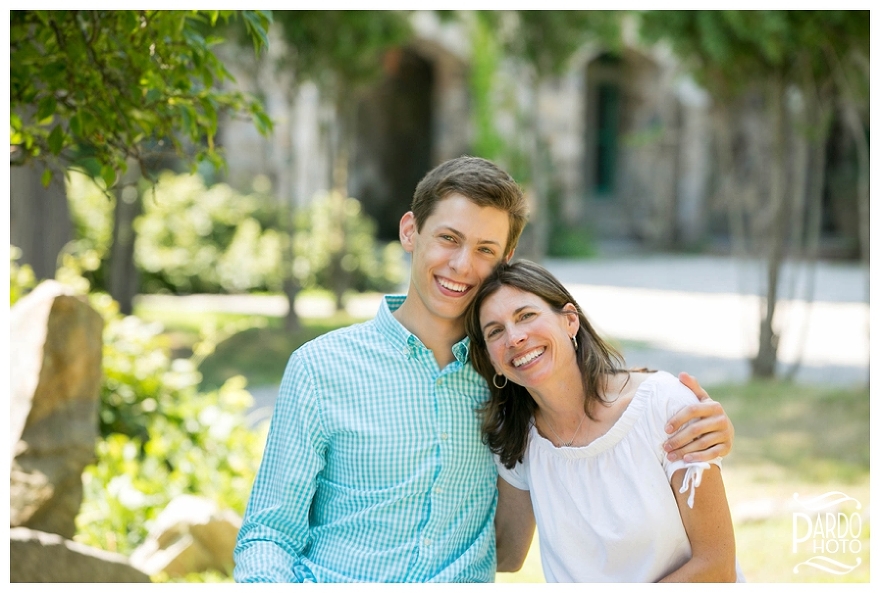 What an incredible start to senior portrait sessions this summer has been! The last few weeks of August have been a flurry of senior portrait sessions at some of my favorite Massachusetts photography locations. I've shot senior portrait sessions at The Knob in Falmouth, Borderland State Park, and the Eleanor Cabot Bradley Estates.
You know that I love seriously fun photography, and these senior sessions have been such a blast. Every session has resulted in genuine portraits that were fun to create. Not only have I had the chance to connect with some amazing Massachusetts high school students, but I love the fact that families have been involved as well as plenty of dogs.
Of course, it's easy to have fun when I shoot senior portrait sessions at great locations like these!
Senior Portraits at The Knob
The Knob in Falmouth is one of my favorite session locations. In fact, it was a featured location last year and in 2017 as well! I love how there are both beachy backgrounds and rugged, rocky outcroppings. There's totally something for everyone!
Photo Sessions at Borderland State Park
I've been photographing family sessions and senior sessions at Borderland State Park for years. It's a photographer's dream! There's a mansion, walking trails, gorgeous, old trees, wide open spaces for dogs and toddlers to run, and there's even a picturesque little pond! I love the diversity that Borderland State Park offers for photography sessions.
Eleanor Cabot Bradley Estate Photo Sessions
The Eleanor Cabot Bradley Estate provides such an amazing late summer backdrop for senior portrait sessions! With 90 acres of beautiful landscaping and a meticulously restored mansion, it's a beautiful backdrop for photos. Also, there are llamas! How much fun is that? I had a blast photographing seniors at the Eleanor Cabot Bradley Estate earlier this year as well.
I am so thankful that I was able to get to spend time with these amazing teens and their families. This season has been so much fun already. I can't wait to see what the rest of the season will bring!