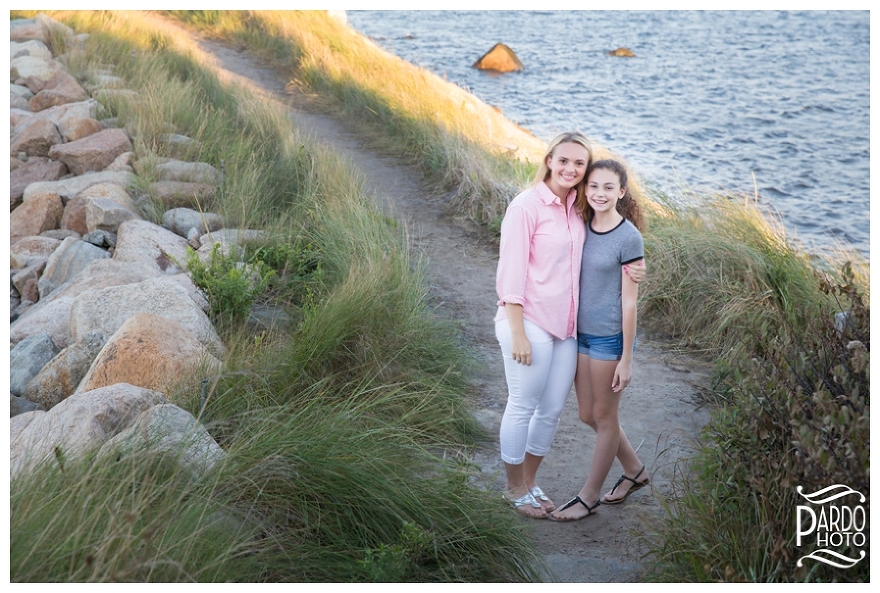 People often ask me for recommendations when it comes to photoshoot locations, and with summer right around the corner, I wanted to highlight a great spot for those beachside photos. The Knob in Falmouth, also known as the Cornelia Carey Sanctuary is one of my favorite beach locations. It's my featured photo session location this week!
This isn't your typical beach, either. Yes, the Knob has both flat sand and sea grass, but it's not limited to just those things. You can also find giant rocks to climb on or get pictures with the sailboats docked in the background. Or for a little more adventure and variety, you could take a path through the nearby woodsy area.
Plus—and this is a biggy—they allow dogs all year round! I am always on the lookout for locations that will let my clients bring the whole family, including their fur babies. After all, what would family photos be without them?
Even though (obviously) beach sessions are more popular in the summer, the Knob is ideal for any season. With its variety of backgrounds, there is always something incredible to add that personality to your photo session, which is why I have been back time and time again. Just this past fall, I hosted an evening of senior portraits at the Knob!  The ocean takes on so many different personalities through the year. Fall and winter beachside photography has its own unique look and feel! The Knob is wonderful in all seasons. I highly recommend this beach—and hope that I'll get to see you soon playing in the sand or climbing on the rocks for your own session!