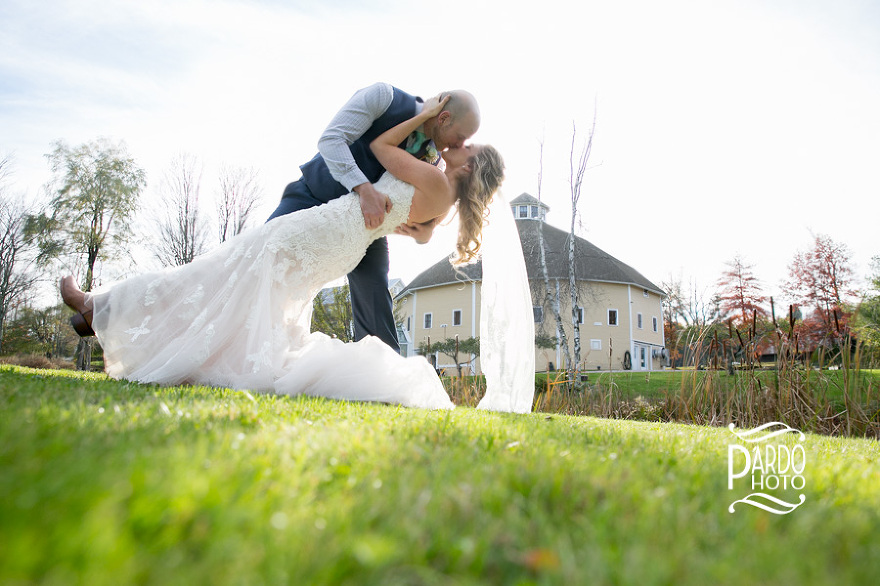 Matt and Caitlin were married in a beautiful wedding at the Round Barn Farm. This was an especially exciting wedding for me because I've known Matt since he was about 12 years old. He grew up next door to me, so I was able to see his and Caitlin's love story flourish—we all knew as soon as they started dating that it was going to turn into something long-term. To say that these two are perfect for each other is an understatement; they both challenge and complement each other.
They are both incredibly active and love to go to the gym or go running together. In fact, they actually met while they were running the Boston Marathon. Matt was running for the Joe Andruzzi Foundation, and Caitlin was running for the Martin Richard Foundation. Caitlin beat him in every marathon, too. 🙂 To see photos from their Boston Marathon Finish Line engagement session click here.
As they continued to date and fall in love with each other, Caitlin realized Matt was "the one" when she saw him doing a goofy dance at a country fest concert to Luke Bryan's "I Don't Want This Night To End." She couldn't help but love his cute goofiness. Matt, on the other hand, realized Caitlin was "the one" when he signed her up for a Tough Mudder and only gave her a week's notice. Even though she was scared and had never done anything like it before, she was the only girl there to finish all the obstacles—thus proving to Matt that she was a tough chick!
Finally, Matt decided it was time to propose. He had planned to take Caitlin out on a "date night," but when he came home from work, she was obviously sleeping on the couch and not ready. So, while he waited for her to get ready, he set things up and then asked her to come into the family room, where he had a scrapbook of pictures and notes from the last three years together. At the end, there was a little note that asked: "Will you marry me?" She said yes, and they celebrated with their families at a local pub.
As for me, this was my first time being both a wedding guest and a photographer, so I got to Vermont on Friday night not to set up for any pictures but to enjoy the company of all our good friends in attendance. I loved getting to be part of that group of people!
The next day, we woke up to the perfect setting for the wedding: beautiful sunshine and warm temperatures. I headed off to the Round Barn Farm to find all the women wearing their turquoise-plaid shirts and having their hair and makeup done. I photographed all the details and goings on; the atmosphere was filled with anticipation and excitement.
Meanwhile, my second photographer, Jacob, was with the men in their suite as they put on their final touches and played a little pool. It's always so interesting how different the preparations for weddings are for men versus women.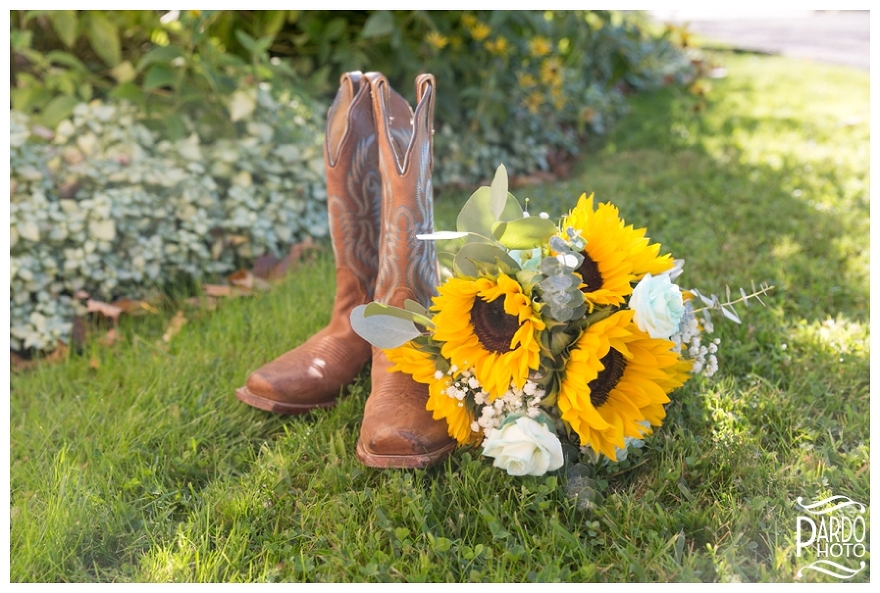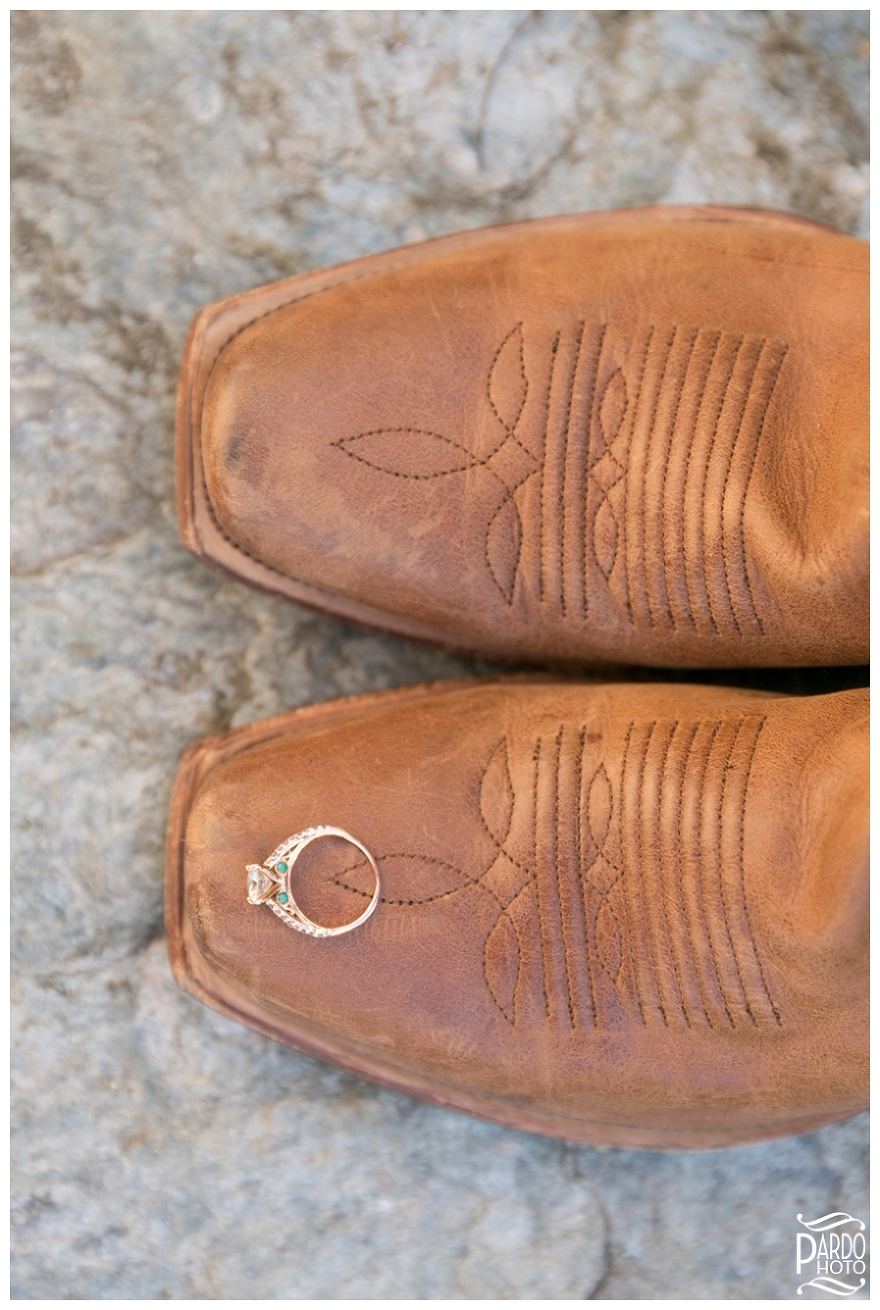 Once everybody was ready, it was time for the ceremony, where the guests had already all been seated. So, when I went outside to position myself at the front of the aisle, all that was left was for Matt and Caitlin to arrive. There was plenty of laughter and joy, and Caitlin's cousin performed the ceremony in the most true-to-them manner possible. They even recessed down the aisle while dancing to a Justin Timberlake song!























We grabbed some family photos after the ceremony, which took no time at all. The group was so organized and efficient that we knocked them out easily so everyone could head over to the cocktail hour while I stole Matt and Caitlin away to do some portraits around the grounds. They dipped, twirled, and we created some amazing images.








Finally, it was time to head into the reception. True to form, Caitlin and Matt had the most incredible first dance I have ever witnessed—complete with a lift, many dips, and other amazing dance moves. They did their dance instructor proud!
Of course, this set the mood for the rest of the reception—the party was on! Matt and Caitlin enjoyed exactly the wedding they had so diligently planned, with hilarious and heartfelt toasts and plenty of love and laughter to go around.






























Thank you so much, Matt & Caitlin, for listening to me when I insisted that I photograph your wedding. It was such a joy to be a part of your day, and I am so happy that I could record these memories for you. Lots of love and hugs to you both!
Vendors:
Catering and Coordinator: The Inn at the Round Barn Farm
Cake Artist: Mix Cupcakerie
Gown Boutique: Alexandra's Bridal Boutique
Hair Stylist: I Do Onsite Hair and Face
Musician/DJ: Premier Entertainment and Events
Dance Instructor: Piazza Dance