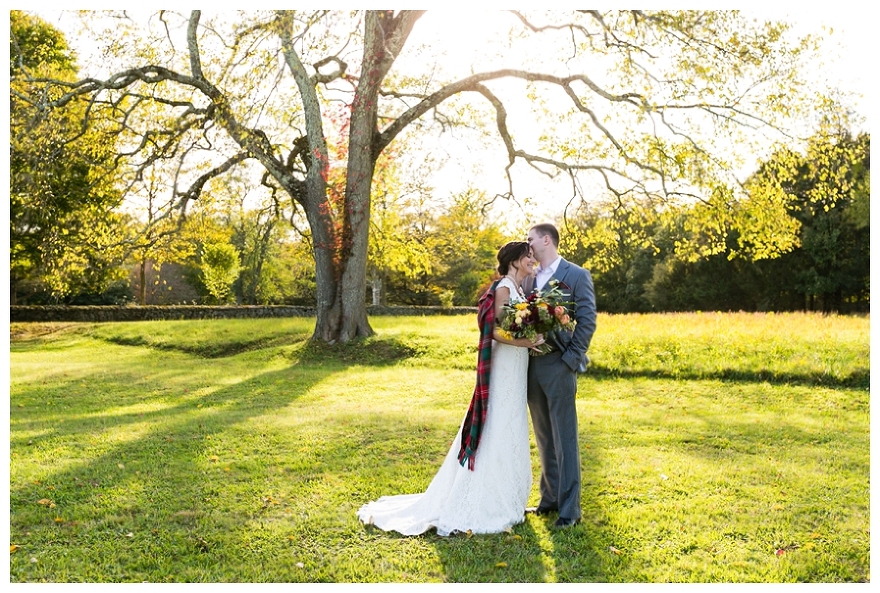 It's always a special treat when I'm able to photograph weddings for friends of mine, and that was the case for Nicole and Spencer. She was a student of mine years ago at Thayer Academy, and I enjoyed every moment of the three years of photo classes with her.
Nicole and Spencer met at work—at Brockton Hospital—where Spencer was an IT consultant assigned to the nursing teams, and Nicole was a clinical project manager. They had actually worked together before, at MEDITECH, but never met—so it wasn't until they were in a big conference room that they were introduced. Nicole remembers thinking that he was going to be a cocky young consultant by the way he was standing, but then when she met his eyes for the first time, that was it! She was in love.
The two of them are incredibly busy with traveling and with work, but they always find home with each other—as well as plenty of fun. In fact, one Fourth of July, the two of them were in Connecticut meeting Spencer's parents when Nicole accidentally set the yard on fire with fireworks. That burned-out circle of the lawn was definitely a no-going-back moment!
Then, in November 2016, the two of them were enjoying a weekend away in Portland, Maine, before having Thanksgiving with their families. As they were getting ready to go out for dinner, Spencer asked if she wanted an early Christmas present. She said yes (who wouldn't?), and he handed her a box with a ring in it!
On the day of the wedding, I met up with both Nicole and Spencer at Nicole's family home. The atmosphere was relaxed, with both families there and hanging out together. While Nicole got her hair and makeup done, Spencer was hanging out on the couch watching TV with the grandparents. It was such a change of pace for a wedding day—what a treat!
Once I arrived and photographed the details, Spencer showed me the beautiful pocket watch Nicole bought him as a wedding gift, and then Nicole's mom and sister helped her to get into her dress and complete her look for the day. She wore a beautiful Scottish scarf pinned to her shoulder as well as a dagger around her leg. Again, a first for me!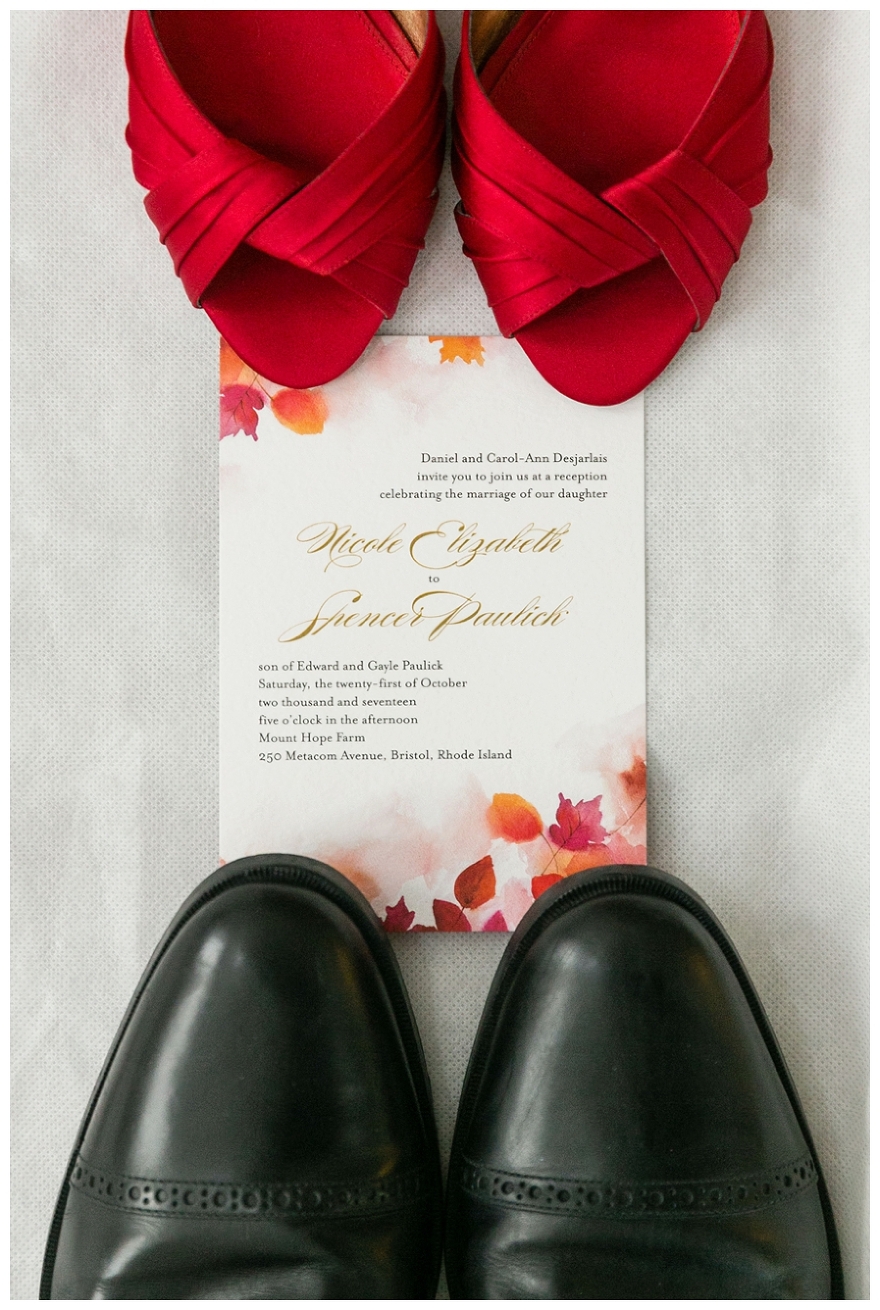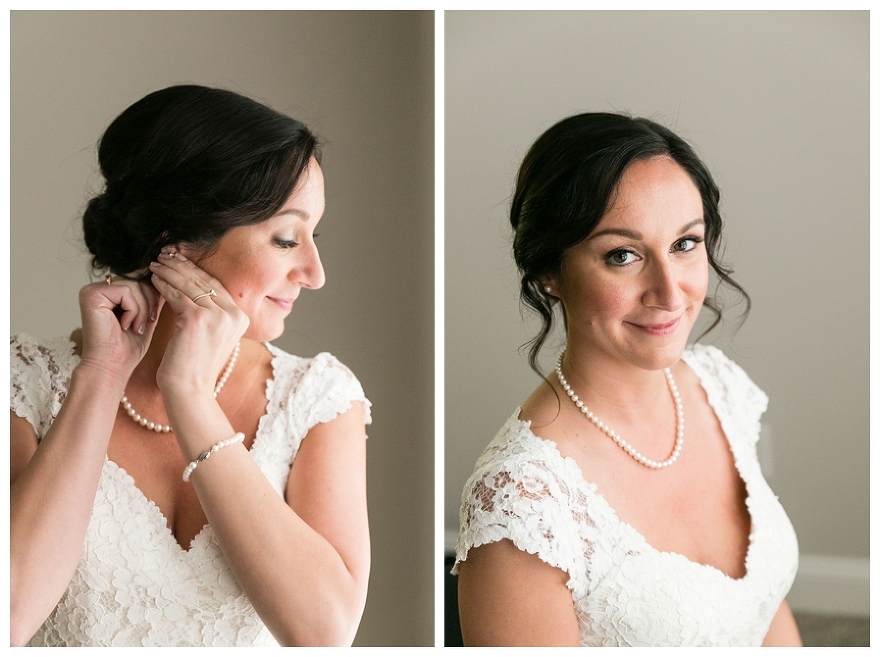 After that, we headed downstairs for Nicole's first look with her father. I love it when brides decide to do this, because it's always such a wonderful moment that I am only too happy to record for them. When it was Spencer's turn for his first look with Nicole, the whole family gathered on the porch to watch.
We had plenty of time at Nicole's house for family portraits, which meant we could take advantage of the beautiful yard before heading over to the venue.


















Mount Hope Farm is gorgeous—so quaint, with beautiful pockets of interesting foliage and rocks. My second shooter, Brian, and I loved all of the details we were able to cover at the venue as well as the couples portraits we were able to get. In particular, I loved the beautiful field with a large tree in it, where we could truly capture that intimate feeling ahead of the ceremony.





As for the ceremony itself, only twelve immediate family members were present. I have never seen a couple choose to do this before, but it made so much sense for the two of them. It was intimate, personal, and perfect for them!
After the ceremony, Nicole and Spencer shared a small bowl full of delicious Scotch before some more family photos. Once the guests arrived for the cocktail hour, everyone enjoyed the hors d'oeuvres and drinks and company, while I was in my element seeing so many of my former Thayer Academy students! They looked exactly as I remembered them.





















Finally, it was time to head inside for the reception, where Nicole and Spencer enjoyed a wonderful first dance and then parent dances. I loved that they included all the parents in those dances—they each danced with both mother and father!
The best man, John, Spencer's brother; and the maid of honor, Bianca, Nicole's sister, both gave beautiful toasts at the reception. Nicole's father also shared some words of love and thanks before the rest of the evening was filled with dancing and an amazing bonfire. All the guests gathered around for warmth and great conversation.

























Nicole and Spencer, thank you so much for choosing me to record this momentous day in your lives! It is always such a pleasure for me to see my students doing well and becoming the amazing people I always knew you would become. Happy love to you both!
Vendors: 
 Venue: Mount Hope Farm
Caterer: Russell Morin Catering
Cake Artist: Russell Morin
 Florist: Robin Hollow Farms
 Officiant: Judge Robert Hardman
Gown Boutique: Alexandra's Bridal Boutique
 Makeup Artist: Lyndsay Simon Beauty 
Hair Stylist: Lyndsay Simon Beauty (Taylor)
Musician/DJ: Signature Sounds/George