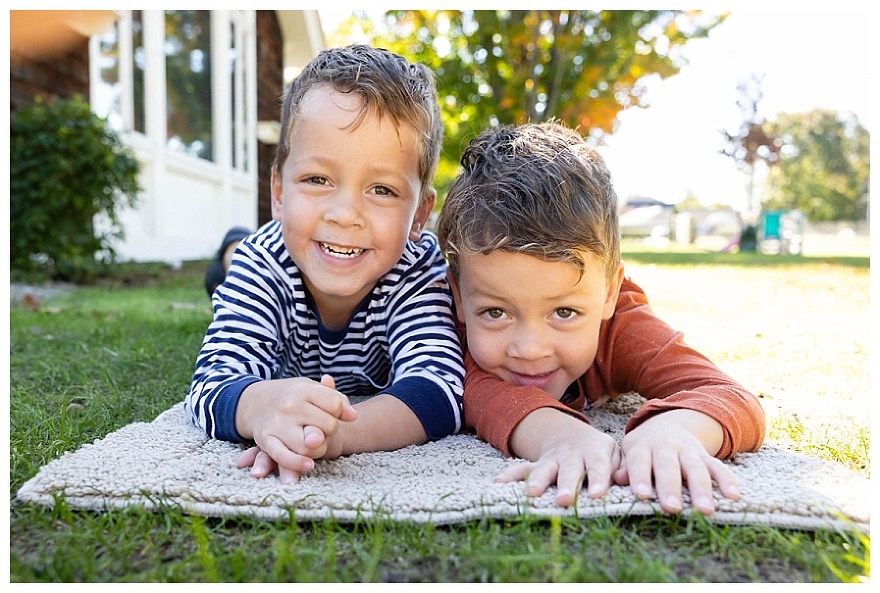 One of the best things about being a photographer is having the opportunity to meet wonderful people…and sometimes adorable kids too! It is always so exciting when I get to visit Elizabeth Amen School at Wheaton College and capture sweet nursery school portraits of all the children that go there. These little cuties make my day, from jumping around and playing tag to skipping and hopping – I enjoy every moment. Capturing moments in time at this age is so important because, before you know it, these kids are grown up and ready to take on the world. I feel incredibly privileged that I can freeze this special phase of life for their parents.
Nursery School Portraits At Elizabeth Amen School 
For the past few years, working with the Elizabeth Amen School at Wheaton College as a portrait photographer has been among my absolute favorite activities. Every year I dedicate at least one day of shooting to capture each child's energy and enthusiasm and it always makes for some fabulous photo opportunities! I do my best to make the experience fun for the children, even if that means I have to use funny props to make them laugh or run around! 
This year we had some perfect weather and I was able to capture the kiddos outdoors in the glorious sun! They were all so adorable and had these delightful 1000-watt smiles (also some cute toothless ones) that couldn't have been more picture-perfect! The parents did such a wonderful job styling their hair and dressing them up in pretty skirts and dresses as well as jeans and sweaters – each one of them looked like a superstar! 
Despite them being so young, I loved watching them exhibit their unique personalities in front of the camera. They were so confident and carefree! While some of them held their best friend's hand and rolled on the grass, the others struck goofy poses and threw their hands in the air. Everyone seemed to have a blast while their pictures were being taken – they were laughing and having so much fun. I enjoyed every moment with the kids at Elizabeth Amen School. 
Portraits With Pardo Photo
To all the awesome parents and staff members at Elizabeth Amen School at Wheaton College, I want to thank you for making me feel so welcome all the time. It was truly a delight to photograph every child's smile and I absolutely loved hearing their giggles. I look forward to being back soon and making more friends and fond memories. 
In addition to nursery school portraits, I also photograph weddings, engagements, senior portraits, headshots, family portraits, pet photography, and mitzvahs. If you or someone you know is looking for a photographer, you can contact me right away! To get in touch with me, you can also send me an email or call me at 617-596-9337. To see more of my work, you can check out my Facebook, Instagram, and Pinterest.