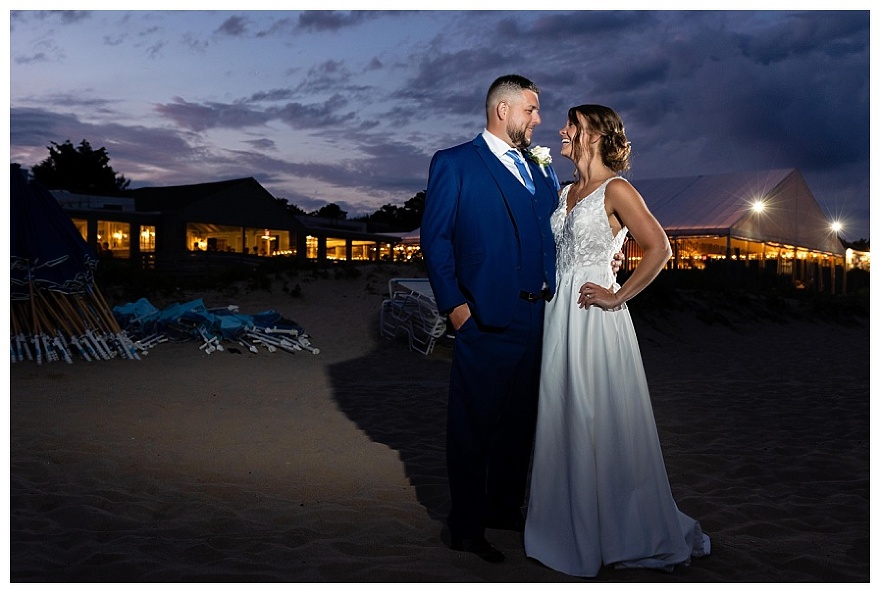 There's nothing quite like a wedding to bring family and friends together. And this is the very reason why I love capturing this occasion, where everyone is all about being happy and, not to mention – ready to party and celebrate the good times! On this special day, loved ones join together to celebrate the start of something beautiful. Kate and Jon's wedding at the Popponesset Inn in Mashpee was another wholesome celebration, where the couple vowed to be together forever. From their love story to their picture-perfect wedding – everything about Kate and Jon's story is heartwarming.
Kate & Jon's Love Story
Kate and Jon went on a blind date at Waxy's , which was orchestrated by their dear friends Meg and Jon (I must say, Meg and Jon, you guys did some great matchmaking!). Jon told me all about his extensive planning and that he proposed to Kate while they were on a trip in NH for her 30th birthday. Before checking into the hotel, Jon went on a hike at Diana's Baths with Sarge (their fur baby). He set up a selfie for everyone as they got to the baths and proposed with a box that he made out of wood! A customized ring box? Yes, please!
When I asked Kate about the moment she knew Jon was THE ONE for her, without any second thought, she replied, "When he didn't break up with me after dragging him on a 4-hour hike shortly after having back surgery." Sounds like these two already had the "in sickness and in health" box checked long ago. For John, he knew Kate was the one when "she ordered me a plate of bacon when I was invited to her exclusive Thursday night trivia group."
Kate said such lovely things about how Jon can have fun in any situation and make it fun for others. And Jon praised Kate for her caring soul and how she's always willing to help others, and that he admires her compassionate and considerate nature. 
While I got to know more about Jon and Kate, these two love birds told me about how they like to spend weekends down the Cape in the summer and spend quality time with friends and family. They love being outdoors, especially on the water (boating, hanging at the beach, fishing) and playing with Sarge. 
As a wedding photographer, I like getting to know my couples by hearing their love stories. It's so sweet to hear how they met, what they love about each other, and how their relationship has grown over time. When I know their story, I can see the little details that make them who they are as a couple.
Kate & Jon's Popponesset Inn Wedding 
Kate and Jon said "I do" at The Popponesset Inn. The beautiful oceanfront venue offers sweeping views of the vast ocean and features an expansive tented deck that offers a true beachside experience. The morning started with Kate and Jon getting ready for their big day ahead! They both looked amazing! But the real magic happened when they saw each other for the first time during their first look. You could see the love and happiness in their eyes. The sun was shining, and there was not a single cloud in the sky. It was the perfect weather for a wedding! 
Kate looked amazing in her wedding dress. Her hair was tied up in an elegant bun with beautiful accessories matching her attire. She was the picture of perfection! And Jon looked every inch the dashing groom as he stood at the altar in his blue suit. After their wedding nuptials, Kate and Jon shared a sweet kiss and cheered as they walked up the aisle, hand-in-hand as husband and wife! 
Kate and Jon's wedding reception was the ultimate peak! The couple chose the color blue for their wedding, as Kate loves hydrangeas because they remind her of Cape Cod. The groomsmen and bridesmaids entered the deck with their unique dance steps. And the kids, too, joined in on the fun wearing their sunglasses!
As the happily-married couple entered, there was clapping and cheering heard all around. They did a first dance as Jon lifted Kate in his arms and twirled her around the dancefloor! It was truly a magical moment. Kate and her dad broke out of their slow dance into a ZZ Top song, which was a complete show-stopper! 
Kate and Jon's wedding was a breath of fresh air. They decided to mix things up and serve wedding cupcakes instead of the traditional cake! The cupcakes were a hit, and everyone enjoyed a fun-filled evening on the dancefloor. The couple and group portraits by the ocean were stunning, and the natural lighting was perfect. As a special gift for his groomsmen, Jon made reclaimed whiskey barrel coasters and gave them personalized Johnny Walker Gold – yum!
Weddings With Pardo Photo
Kate and Jon, thank you for choosing me as your wedding photographer and bringing me to such an amazing wedding venue! I wish the two of you a very happy married life together and look forward to capturing your future milestones. 
To see more of my work, you can check out my Facebook, Instagram, and Pinterest.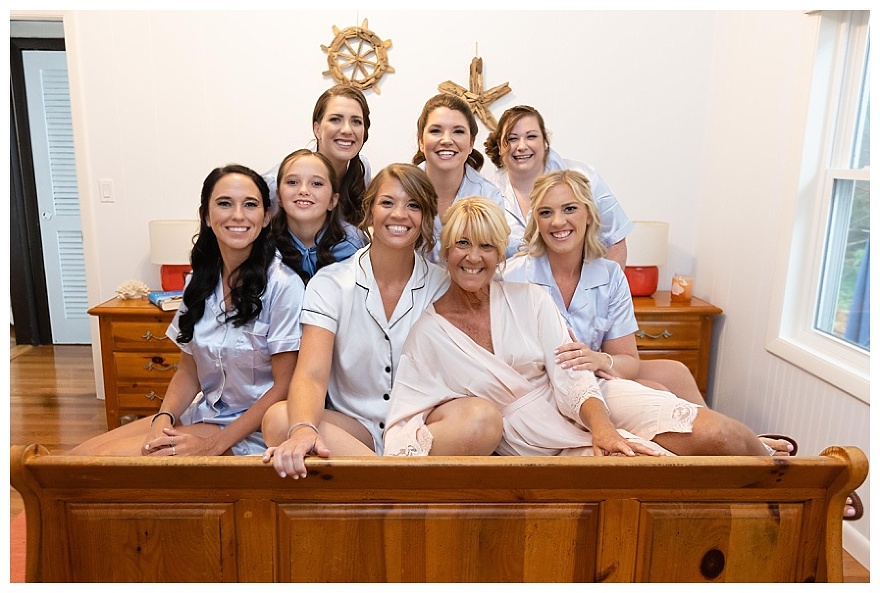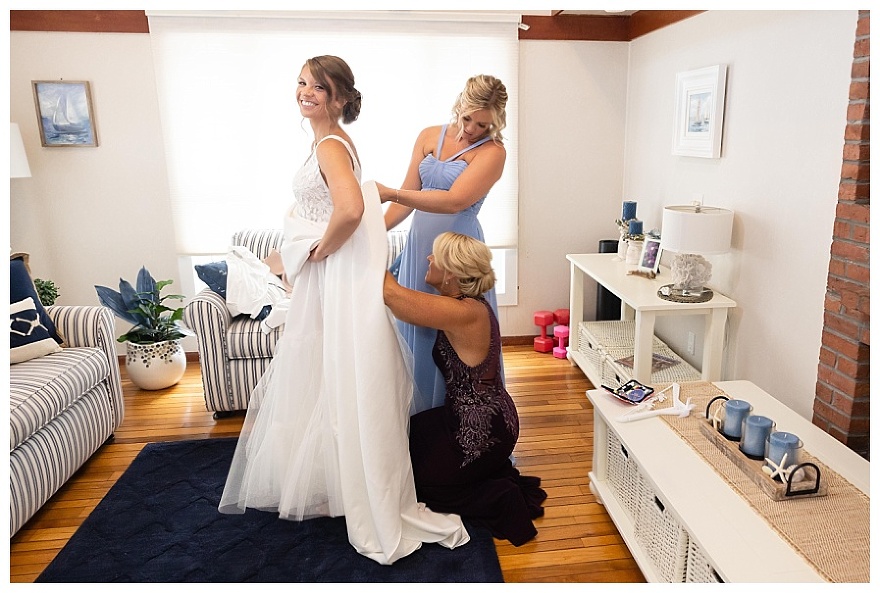 Second Shooter Shout-Out
Brian Malloy
Featured Mashpee Massachusetts Vendors
2. Products Designer:
Zazzle