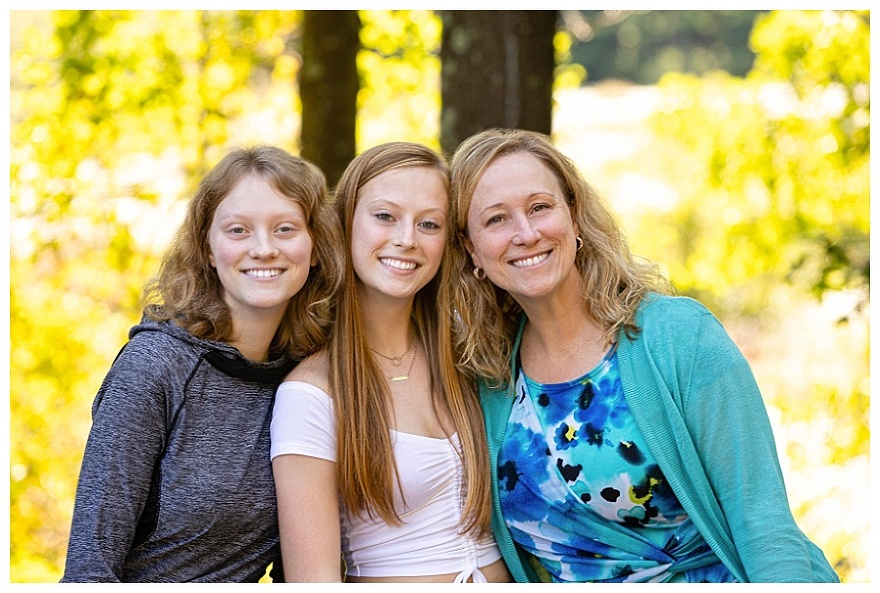 Portrait sessions are always fun. Whether I am taking senior portraits or photographing a family at a park or a beach or in their own homes – there's always a story to tell. I love experimenting with different backdrops, each with their distinct lighting and connection to my subject(s). I also genuinely enjoy (the challenge of) bringing out everyone's true inner selves with every single portrait. Be it your family milestones or you commemorating your senior year, portraits are a great way to capture those moments in time, which is where I come in!
Capturing Memories For A Lifetime
Senior portraits are also another way to celebrate one of the most significant milestones of your life. In that moment, it might seem like you will never forget those special moments, but a few years later, you'll wish you had something to revisit those memories. Your senior portraits are a remarkable accomplishment for you and the family – something you will want to sit together and look at even years down the line. 
On the other hand, your family portraits are the visual story of your family. As each family member gets older with every passing year, there are so many milestones that you cross together. Your toddler learned to walk, your child graduated, you welcomed a new family member, or adopted a new furry baby, and the list goes on. And in my view, all of these are good enough reasons to get everyone together to spend some quality time and celebrate, and in the process, get some fantastic photos too.
Senior And Family Portraits With
Pardo Photo
Senior portraits are not only about what you've done or achieved but are also a celebration of how far you've come in life. Picture your senior photographs as a toast to all those incredible memories you've made in your senior year. Now, as you are ready to graduate, all you need is to think about where you want to take your senior photos and what you want them to look like (I would highly recommend you start exploring your outfit choice now!).
As life happens, family portraits are a beautiful way to capture time in a beautiful frame – with everyone smiling and laughing together. Think about that warm feeling you will feel when you get to relive those happy highlights when all you had to do was be with your family. That feeling is exactly what a family portraits session offers you. As for me, I love to experiment with different techniques and perspectives to photograph families. I especially love it when there are kids involved. They make every photo 10x cuter! Even if we don't have much time together or we need to work around the kids' nap times – I will make sure you have the best time with me and get exactly what you desire. 
Book Your Session With Pardo Photo
Portrait season is here, and I am at your service! For over twenty years, I have remained dedicated to my commitment to #FastFunPhotography and excellent customer service. My overall portrait photography experience is designed in a way to make you comfortable enough to be your true selves because that's exactly what I aim to photograph.  
There are dates ranging from now until Labor Day. I will add more for the fall, but if you want a beach session, now is the time to grab one! I'll be holding sessions at various locations, including The Knob in Falmouth, Shell Point Beach in Onset, Borderland State Park, Governor Oliver Ames Estate, Eleanor Cabot Bradley Estate, The Queset Garden, and many more. And, yes! Dogs are welcome at every location, and I cannot wait to see all the laughing faces through my lens. Let the portrait season begin!
Sign up for your family or senior portrait session with me! Get the information and details here.
If you have any questions, you can call me on 617-596-9337 or drop me an email. I also do weddings, engagements, proposals, pet photography, and mitzvahs. To check out more of my work, head to my Instagram, Facebook, or Pinterest.