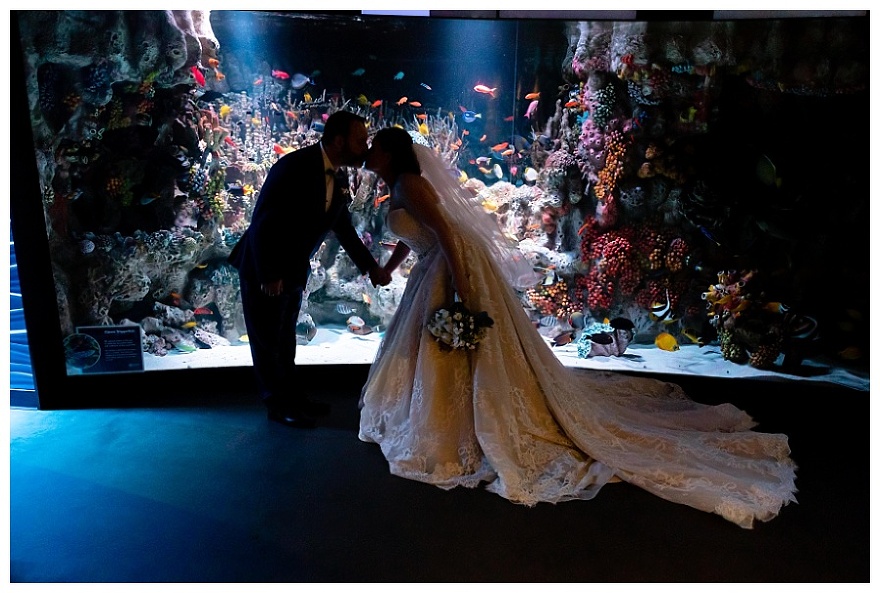 Sometimes, you just know you are going to click with someone from the first time you talk to them. Right from our first email exchange, I knew that Katie and Tim's wedding would be a joy to photograph. They were so laid-back and aligned with the things I found important about weddings that I was genuinely so excited and looking forward to being their wedding photographer. Moreover, Katie and Tim chose a super unique wedding venue for their big day – the New England Aquarium. And I have got to say – what a fantastic venue for a wedding! From the gorgeous harbor views during the ceremony to the incredible fish tank backgrounds for their couples portraits, this wedding could not have been any more visually interesting and fun! 
Katie And Tim's Love Story
Katie and Tim met on Bumble and went to Bowigens Brewery for their first date, and before they knew it, Tim caught Katie by surprise and proposed to her dockside at the Cape. "I knew Tim was the one when one night, we just sat on the couch watching Netflix for hours and I felt totally comfortable," said Katie when I asked her when and how she realized that Tim was the one she wanted to spend her life with. She thinks of Tim as a "total nerd and a goofball", and Tim kind of has the same view on her. "I just knew she was the one for me when she called me out for not holding her hand at Disney on our second date," he shared. When the second date happens at Disney, you know the story is going to have a happy ending! 
The couple loves doing things and spending time together. They "love to do the Florida life" and spend their time at the beach, Disney, Publix, and local breweries. Disney is quite a big part of their lives, and my heart rejoiced seeing how they incorporated that into their wedding day too.
Katie And Tim's New England Aquarium Wedding 
The whole event was filled with personal touches because that is exactly who Katie and Tim are. What people "usually do" made absolutely no difference to this bride and groom. What was right for them was what happened. From Katie's Mickey Mouse-inspired engagement ring and earrings to her hand-painted shoes with the theme of the Up movie, every single thing Katie and Tim did during their wedding was exactly right for them. I found their energy and happiness so contagious, and to call that my work culture is an absolute dream come true. Even their guests were so warm and welcoming. It just felt like I was surrounded by family and friends (which I was since we are ALL from Mansfield!) Though they planned all the little details together, Katie and Tim were super chill. Earlier, when I asked them if they had a color theme for their wedding, they simply replied, "Our color is navy blue, and we chose it because it was easy and matched the aquarium." 
Katie and Tim's first look was so cute. They are so comfortable and in love with each other, so it wasn't all that difficult to photograph their genuine emotions and excitement. The wedding was all about celebrating love and having fun with the ones they loved. After their ceremony, the party moved indoors, and oh, what a party it was! Everyone was on the dance floor, and they all danced like nobody was watching. I found myself grooving to the music too! The energy in the room was incomparable, and it was such a privilege to just be standing there.
Weddings With Pardo Photo
Katie and Tim, thanks a ton for choosing me as your wedding photographer and bringing me to such an amazing wedding venue! It was absolutely wonderful working with both of you, and from the venue to the Disney details – I adored everything you planned for your big day. It was so refreshing and unique, and hats off to both of you for pulling it off. I wish the two of you a very happy married life together and hope you continue to inspire others to follow their instinct and stay true to themselves! 
To see more of my work, you can check out my Facebook, Instagram, and Pinterest.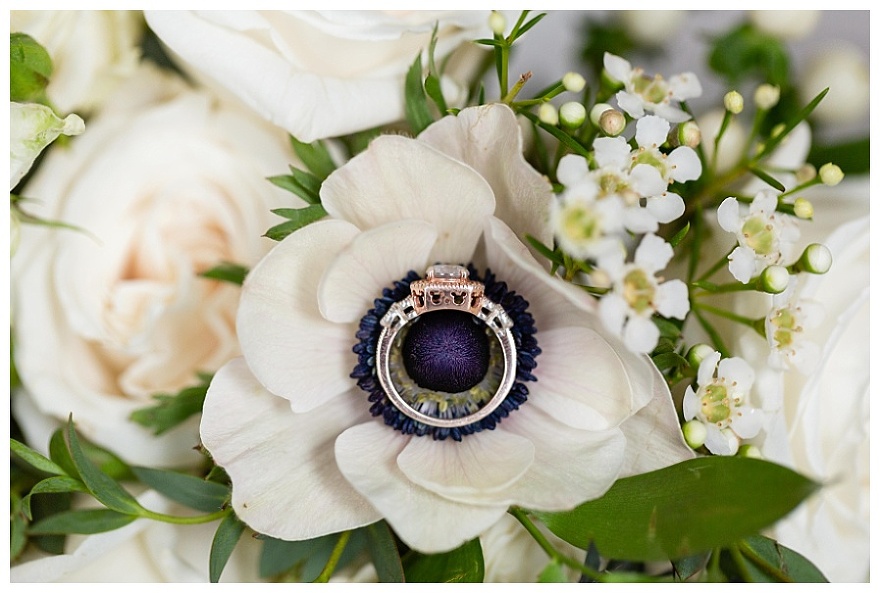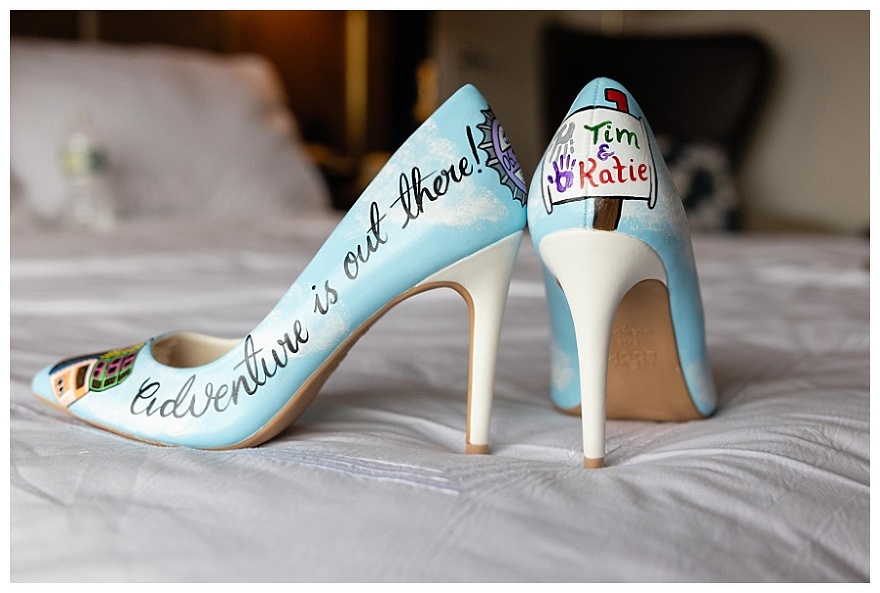 Featured New England Vendors 
2. Wedding Planner: Franc
6. Bride: Lily's Bridal Outlet, Orlando