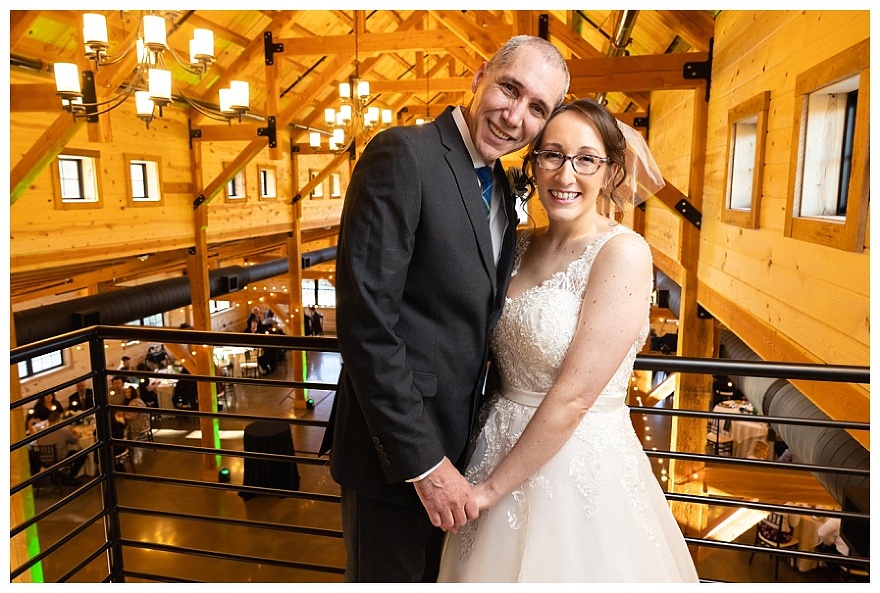 How often have you heard of a bride and groom who met in prison? Wondering what happened next? Read through to find out more about the heartwarming journey of Bianca and Brian! When I first heard how Bianca met Brian and how she used to feel about it in those initial days, I found it to be funny and adorable at the same time. And I was beyond happy to be able to photograph their wedding and visually document their story. Now, I can't wait to share with everyone how love blossomed between these two beautiful souls. The celebration took place at The Barn At Bull Meadow in New Hampshire, and it was truly gorgeous. From capturing all those meaningful traditions in photos to creating portraits of my couple and their guests, it was such an enriching experience for me as a photographer. Besides the rustic vibes and the photo-worthy backgrounds that the wedding location had in abundance, I also got beautiful warm lighting and incredibly designed wedding details to photograph. It was a wonderful day spent with some of the warmest and most welcoming people at an idyllic wedding venue.
Bianca & Brian's Story
Almost every time I set my foot out to photograph my couples, it turns out to be such a rewarding experience. And getting to know my couples better and listening to their love story is something that directs me toward this experience. These little details help me connect with my couples, bring out the beauty of their relationship, and highlight their personalities through the photos I take. So, just like I do for my other couples, I asked Bianca and Brian a few questions, and their epic responses helped me put their wedding story together.
 These two lovebirds met at work in the NH DOC. Brian was a corrections officer, and Bianca was a prison nurse. When I asked them to elaborate on their first few interactions, I learned that Bianca was actually afraid of Brian at first. Why do you ask? Because he was really tall and teased her all the time. And Bianca didn't realize it was because he liked her! Bianca and Brian, I really can't think of anything cuter than this at the moment. And when did my bride realize that Brian was the one for her? "For my first birthday we celebrated as a couple, he got me the most beautiful custom-made diamond necklace that was shaped like an angel. He told me that he wanted me to always have a reminder of how he saw me – as his angel. It was just so sweet and something I'll always cherish. I felt so seen and so loved," Bianca gushed. Bianca and Brian, that's soooo romantic!!!
 Talking about that one thing about Brian that makes her heart sing, Bianca said, "(It's) his patience. I can't even put it into words. He just has this infinite patience as we navigate life together. It's incredible." When I asked my couple about the moment when Brian realized Bianca was the one for him, this is the answer I got – "The first time we kissed. I could feel it from head to toe. It was truly amazing". Also, for Brian, the one thing about her that makes his heart sing is – "The way she smiles when she sees me. That beautiful smile makes my whole day." Gosh! I do get this one. It was so heartwarming to see my couple look at each other the way they did on their wedding day. I witnessed magic and captured it in the wedding portraits I created for them.
Sharing about how they make time for each other despite their demanding jobs, this is what Bianca and Brian told me, "We both work 'essential' jobs, so the past few years we have been working long hours and overtime, but we always make sure to make time for us as well. We like to play cribbage and trivial pursuits while trying different whiskeys." Well, in my opinion, that's one good takeaway for couples for keeping their bonds strong.
Coming to the proposal, my couple said, "Brian proposed! Bianca came home after a 12-hour shift at the hospital and was gross and exhausted. Brian's daughters were visiting, and whenever we had them over, we had brownie sundaes together. Bianca was sitting with the girls on the couch, and Brian brought the sundaes over, and we started eating. Lexie took her napkin out and noticed there was (some) writing on it, so Bianca looked at hers, and it said, 'Will you marry me?' She looked up, and Brian was on one knee in front of her with a ring. Her response what not what he hoped for as she squeaked, 'Are you f*cking kidding me?' Then, she cried a lot and was shaking with so much excitement that Brian could barely get the ring on her finger. And then, they ate the best ice cream sundaes in history." Well, that sounds like one beautiful… epic… proposal, Bianca and Brian!
The Barn At Bull Meadow Wedding Photography
Just like my couple's love story, their wedding was beautiful! They shared a magical day tying the knot in New Hampshire at the Barn at Bull Meadow. And their colors for the Nova Scotia tartan were – bright blue with green and lines of red and yellow. Bianca's family is from Nova Scotia, and she always wore the Nova Scotia tartan while marching with her bagpipe band. So, those roots run deep and connect her family for generations. They mean so much to her, so she wanted to incorporate them into her big day. And Brian was happy to be on board!
When I arrived at the venue, everyone was in high spirits, and Bianca was getting ready in the bridal suite with her mom and sister. The three of them are such a funny bunch. Their energy feeds off of one another, and the time I spent with them was filled with laughter and joy. It was such a pleasure to spend time with three strong, funny, and independent women. Also, it was the time I photographed the details of Bianca's wedding outfit, including the traditional Scottish sash and knife that she wore on her calf.
My second photographer arrived and photographed the groom, his family, and all the wonderful details that went into his outfit as well. Soon, it was time for the ceremony. Guests were seated, and the bride and groom made their way down the aisle to declare their love for one another and formalize their union. One of Brian's friends became an officiant. The entire ceremony was very personal, filled with tears and laughter.
After the wedding, we completed the family formals and the reception began. Heartfelt toasts were given by Nicole, the bride's sister, and Chris, the best man, as well as Dan, the bride's father. After the cake was cut, it was time to hit the dance floor. My couple enjoyed a fun-filled night with their family and friends, and I had a gala time documenting these moments on my camera, creating photos that my couple and their loved ones can cherish forever.
Celebrate Your Weddings With Pardo Photo
 Bianca and Brian, you two are such sweethearts, and your wedding was beautiful. Thank you for making me a part of your celebrations and allowing me to photograph this milestone in your lives. I hope you two carry on with your tradition of going on dates at Dave & Busters, playing games, and seeing how many points you score and who beats whom at what. Bianca and Brian, lots of love and hugs to both of you!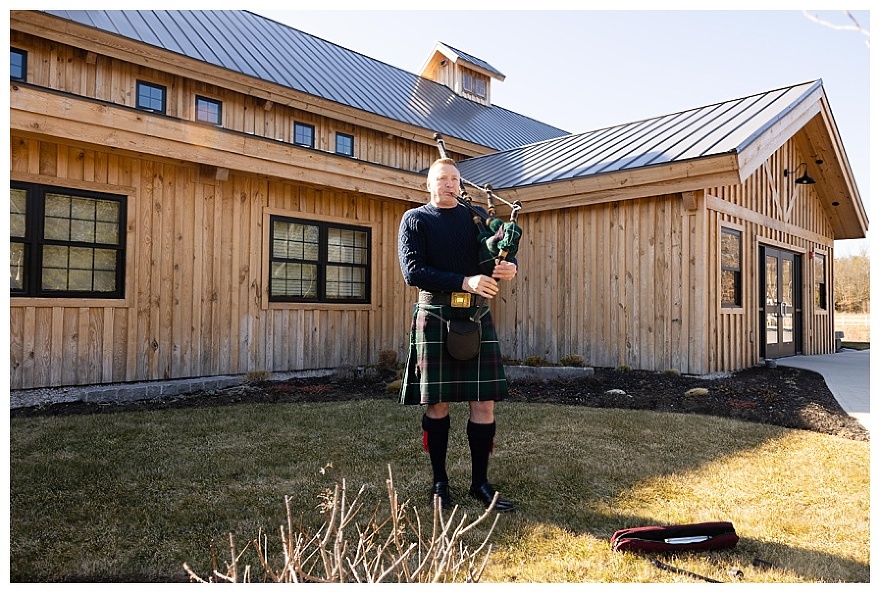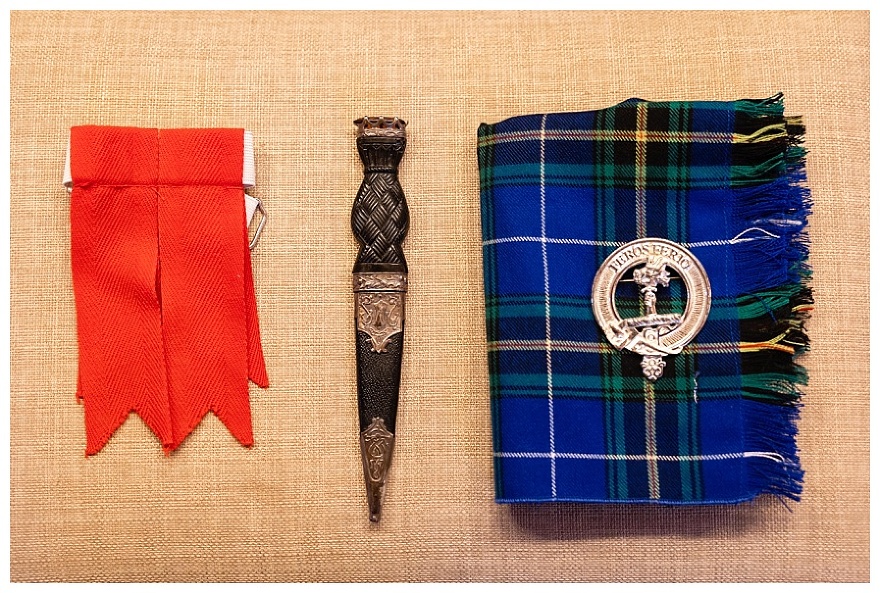 Featured Wedding Vendors:
Band/DJ:

Blue Ribbon Entertainment

, Blue Ribbon Entertainment Services, Inc. Hooksett, NH. Phone: 603-275-7678. Email:

tmcfall1@msn.com

.

Caterers:

Catering By Design

, 70 Constitution Avenue, Concord NH. Phone: 603-225-0303. Email:

info@cateringbydesignnh.com

.

Cake Artist:

E(at)xactly Cakes

(EatXactly Sweet Cafe), Heights Rd Concord, NH. Phone: ​ (603)738-9505. Email:

info@eatxactlycakes.com

.

Florist: Sweet Lavender Floral Design

Gown:

Modern Bride & Formal Shop

, 200 Route 101 Bedford, NH. Phone: 603-472-4933. Email:

info@modernbrideshop.com

.

Hair/Makeup Artist: Creative Color & Cuts, 4 Chenell Drive, Concord, NH. Phone: 1.603.228.1158.