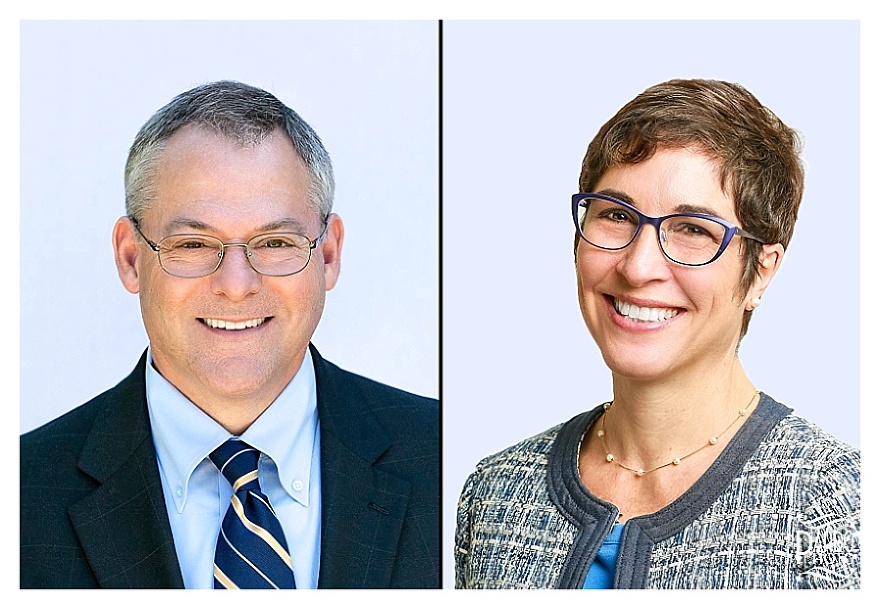 LinkedIn portrait days are here! Yes! It's time for you to book a ten-minute session and get the best professional headshots for your LinkedIn profile photographed by me. The headshots will impress your LinkedIn community and everybody else who checks out your profile. The photos will highlight your personality and showcase the awesome professional that you are. These are images that resonate with your brand's image and also present you in a fresh avatar! For the LinkedIn portrait sessions, I follow easy sign-up, easy delivery formula, and of course, the best part is it doesn't require a lot of time from your busy schedule. Just ten minutes of posing in front of the camera! Guess what? There's also a bonus for the participants. I'll come to that in a bit!
LinkedIn Portraits Photography
I've blocked three dates for these sessions – March 10, 2022, March 16, 2022, and March 22, 2022, at the Fairfield Inn in Mansfield. Book your slot to take advantage of this economical way to update your headshot at your workspace, on your website, or on your LinkedIn profile. We'll create all these images indoors using a white backdrop. Considering what's best suited for LinkedIn and other professional use, these will be head and shoulder photos only. Click on this link to get all the details and sign up for your ten-minute LinkedIn photo session today!
In just a few minutes, you will get 15-20 amazing portraits for all your professional needs. All the participants or clients will get a link to download all the high-resolution photos from the session. The costs are $150 per session due at the time of the shoot. You can make easy payments by cash, check, or Venmo@PardoPhoto. Retouching is available for $50 per image.
Now, if you want to ask about the bonus, my answer is – DOGS ARE WELCOME! So, if you thought that professional headshots are all about serious stuff, I'd say, not entirely! You can stay relaxed, comfortable, and have fun with your furry friend while you get your professional headshots clicked. Also, if having your furry friend in your headshot makes sense, and you want to showcase them as a part of your personality, or just because you love them too much to leave them out of your photos, please include them! I'd be happy to photograph them with you and create some memorable images of the two of you – even while giving your images a professional look and feel.
Who all can book their slots during LinkedIn portrait days? Anyone who's beginning their professional journey and wants to get their headshot done for the first time ever, anyone who needs a new headshot, anyone who feels uncomfortable in front of the camera. All are welcome! This will be quick, and you'd have your amazing headshots photographed before you know it. My specialty is making the sessions quick, stress-free, and fun. As a photographer and the owner of Pardo Photo, I've been providing #FastFunPhotography to my clients for over 20 years. My expertise lies in making my clients comfortable and getting great images quickly.
Get Professional LinkedIn Portraits With Pardo Photo
I love all my clients and am passionate about giving them the best professional headshots possible that work like magic for them! So, don't let LinkedIn portrait days pass by just like that! Book your slots right away! And get the headshots that define you professionally and give your career a boost. To all my past clients, I want to say – thank you! Thanks for trusting me with your LinkedIn portraits and giving me this opportunity to serve you. I look forward to working with you all again in the future and want to welcome all those who're collaborating with me this time around and will collaborate with me in the future. 
If you or someone you know is looking for a similar LinkedIn portraits photography experience or wants some stunning professional headshots, I'm right here at your service. I also photograph proposals, engagements, weddings, family portraits, senior photos, mitzvahs, and pets. You can contact me here or check this out for a session sign-up. If you have any questions, you can drop me an email or make a phone call at 617.596.9337. If you need any other photography-related help, you can take a look at my blogs or contact me directly. I've got a lot of tips and tricks up my sleeve. To learn more about my work and see more of the photos I took, you can follow me on Facebook and Instagram. I am also available on LinkedIn.