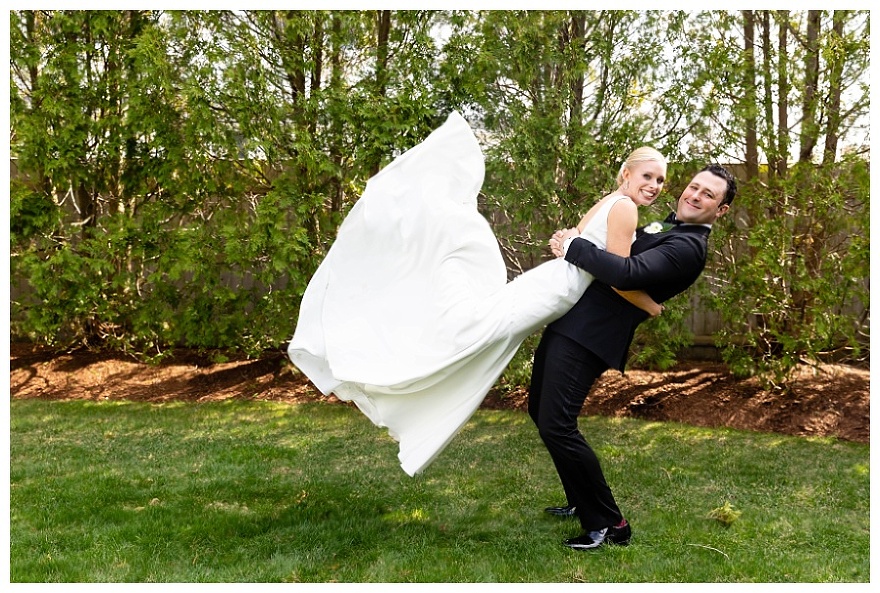 Cara and Mike's New Hampshire Wedding 
Even though guests had to wear masks and follow other health advisories due to the COVID pandemic, it's amazing to see how couples didn't let the pandemic change the true meaning of weddings. Despite changing several things about weddings, the pandemic couldn't shake the commitment couples have towards each other and their loved ones. Many couples waited for the restrictions to ease and, in the meanwhile, started modifying their wedding plans. And I consider myself lucky to have met couples who planned their COVID or post-COVID weddings despite already having planned an initial wedding, that too, all by themselves.
Cara and Mike got married in one of the most glorious April afternoons I have ever seen in New Hampshire. It was bright and beautiful, and love was definitely in the air. The couple was surrounded by love and support as the family came together to witness the two say their I dos. "The biggest takeaway from adjusting our wedding plans for COVID is that even though we have had to make changes and sacrifices, we are still able to celebrate our love for each other. The true meaning behind a wedding hasn't changed," said Cara, who planned the wedding with Mike. It was so inspirational to hear this from a bride since most of them have had to plan their weddings all over again due to COVID. 
Meet Cara and Mike 
Although Cara and Mike went to Saint Anselm College, it took the two to meet online to start dating officially. Cara works as a recruiter for a tech company in Boston, and Mike works in the finance industry. The couple loves sports and likes to spend almost every winter weekend skiing, and Cara is even learning Mike's favorite sport. "Mike is an avid golfer, but I am still learning," she told me. Besides sports, the two love to spend their summers in Cape Cod and enjoy being around their family. 
"Mike proposed to me on a boat he rented in the Boston Harbor. I said yes, and I knew he was THE ONE for me when he came skiing with my family. It's been a wonderful journey being with him, and I will always be in love with the way he constantly looks for ways to make our life together even better," Cara told me about her side of the story. And when I asked her about Mike's, she replied, "He knew that I was THE ONE for him the first time we went out with a group of his friends. And when it comes to that one thing about me that makes his heart sing, it's without a doubt my positive, fun-loving outlook on life. Whether it's skiing or just spending time with the family, both of us just have so much fun doing things together."  
Cara and Mike's New Hampshire Wedding
On the wedding day, I arrived at the Wentworth by the Sea to meet with the ladies as they finished getting ready. Cara, her mom, and the bridesmaids looked stunning in their dresses and freshly done hair and makeup. The excitement grew when Cara put on her dress, and her bridesmaids helped her with the final touches. She looked so elegant in her dress, which also had a dramatic train and veil. I took some pictures of Cara and everyone else getting ready, and since the lighting was ideal, I also took some silhouettes and portraits of the bride with her mom. Both of them were beaming! Cara with that bridal glow and her mom with that mother of the bride happiness. Cara's dad also looked so proud of his little girl, all grown up.
Meanwhile, Mike was getting ready with his groomsmen and family. He received a beautiful watch as a gift from the bride along with a touching note. He looked so cute while reading it that we just had to capture the moment. Soon it was time to leave for the church. The men went ahead, and the women followed behind in a limousine while Cara and her dad shared a classic Rolls Royce.
The Catholic mass was performed by three priests who were close to the family. It was a wonderfully personal ceremony that was capped off with some fun bridal party photos out front. Next, we headed to a private residence on Rye Beach. Cocktails and drinks began as we completed the family photos and took some playful images of just Cara and Mike. Both of them simply couldn't contain their joy of finally becoming husband and wife after all the wedding planning.
The weather could not have been more perfect for this celebration. Soon the time came for us to head over to the Abanaqui Club, where the reception was set and ready for the festivities. The guests grooved, sang along, and laughed out loud as the band livened up the place. This was the first time the family had gotten together since the pandemic hit, and I could see how they were happy to just be under the same roof together.
New Hampshire Wedding Photography 
What an incredible way to start the wedding season! Cara and Mike, thank you so much for making me a part of your big day! It was so lovely to get to know you both and the story you share. I had so much fun photographing your wedding, and I hope you like the photos as much as I do! You both did such an incredible job planning this wedding, and it's inspiring to see how you managed to do it all despite the pandemic. Cheers to you two, and I wish you both a wonderful life together! 
If you have any questions, you can contact us on 617-596-9337. If you are planning a proposal, an engagement, or a wedding, feel free to drop me an email, and we can discuss how to get you the best photography experience. I also do family portraits, senior portraits, pet photography, and mitzvahs. To check out more of my work, head to my Instagram, Facebook, or Website.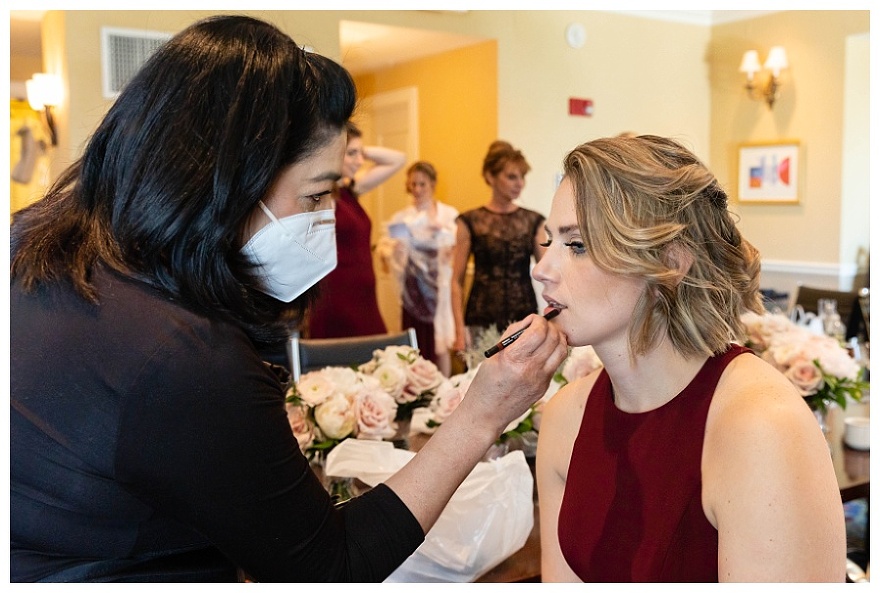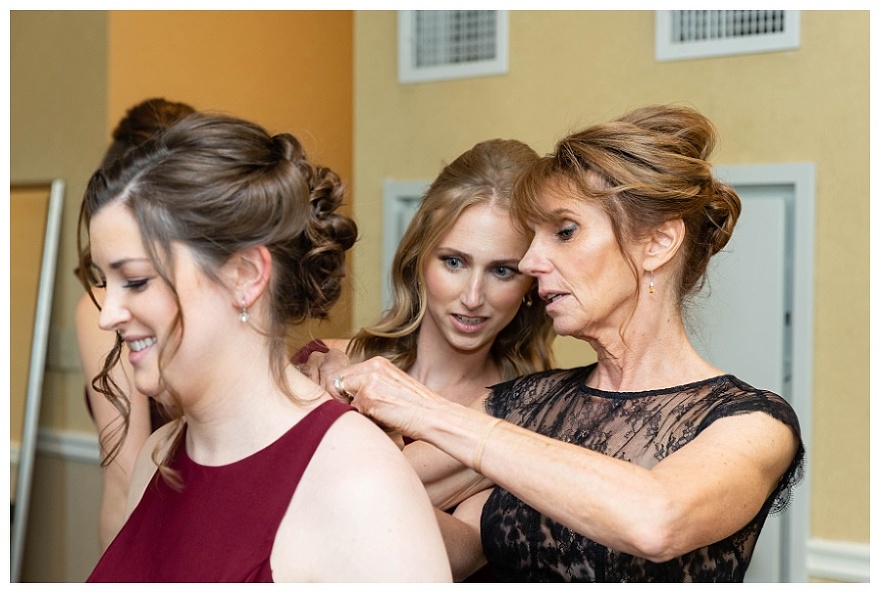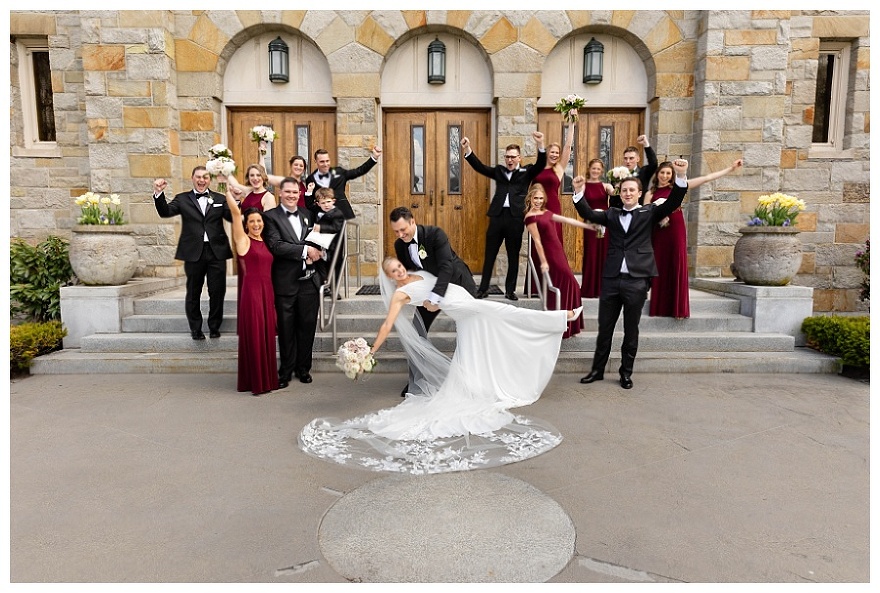 Featured New Hampshire Vendors 
Band: The Silver Arrow Band
Paper Goods: Minted
Caterer: Abenaqui
Cake Artist: Jacques Pastries
Florist: Jardiniere Flowers
Dresses: Cara's bridal dress is from Tulle Bridal, bridesmaids dresses are from Madeleine's Daughter
Makeup: Joya Beauty
Hair Stylist: Kashmir Asvaraksh