Kiran & Sachin's 25th Wedding Anniversary & Vow Renewal
There's a famous quote that goes, "A successful marriage requires falling in love several times, always with the same person." This was the essence of my couple Kiran and Sachin's 25th wedding anniversary celebration. The lovely couple partied and danced the night away with family and friends, and to mark this milestone, they also renewed their vows. I loved being a part of their big day and witnessing the beauty and strength of their relationship. Kiran and Sachin's guests were such a happy and warm group too. Most of their time was spent cheering for the happy couple and dancing their hearts out.
Wedding Anniversary & Vow Renewal Photography
When Kiran and Sachin decided to celebrate their silver jubilee, their people came from far and wide to make this day more special than it already was. I just knew that this party was going to be amazing, and Kiran and Sachin and their guests did not disappoint! The entire evening was filled with incredible performances by them and their family. They sang and showed off some incredibly choreographed dance moves. I had so much fun photographing these high-energy performances, and I just adored how everyone was in such a good mood. Besides being great hosts, Kiran and Sachin are big-time romantics too. The couple narrated the story of how they met from each other's points of view, and their family and friends also chimed in. 
Photographing Kiran and Sachin was an absolute pleasure for me throughout the celebration. The way they laughed and enjoyed themselves together, I could just see the deep bond they shared. And with so much authenticity, documenting that bond through my photos was seamless. Another thing I loved was that Kiran and Sachin also included some wonderful Indian traditions in their anniversary celebrations. They exchanged garlands, received a blessing from Kiran's mom and exchanged a black diamond necklace, also part of their traditions. From taking couple portraits and photographing family formals to capturing some unforgettable candid moments in between, I enjoyed it all. 
Get Your Special Moments Documented With Pardo Photo
Kiran and Sachin, I love you two! I remember when I had asked you two about what you wanted from these photos, and you replied, "We would like our innate personalities to come out! Kiran and Sachin are gregarious, fun-loving, full of life. We would want these pictures to capture our love and passion for life. Thirty years from now, when family members look at the photographs, they ought to say, "Man! These two lived life to the fullest." I genuinely hope that you get to see that through these photographs and love them as much as I loved the experience of taking them for you! Congratulations on your 25th anniversary. I was so happy to be there with both of you and look forward to photographing your future celebrations!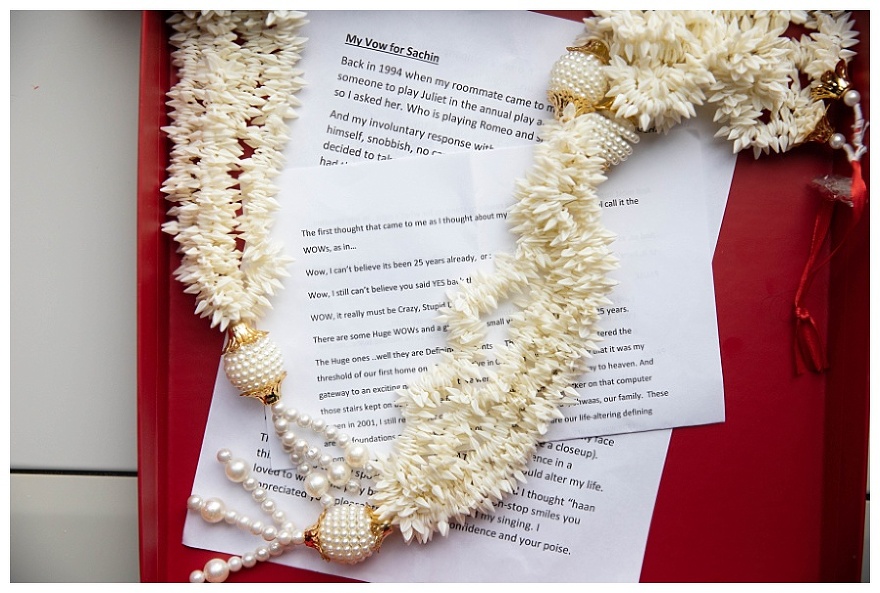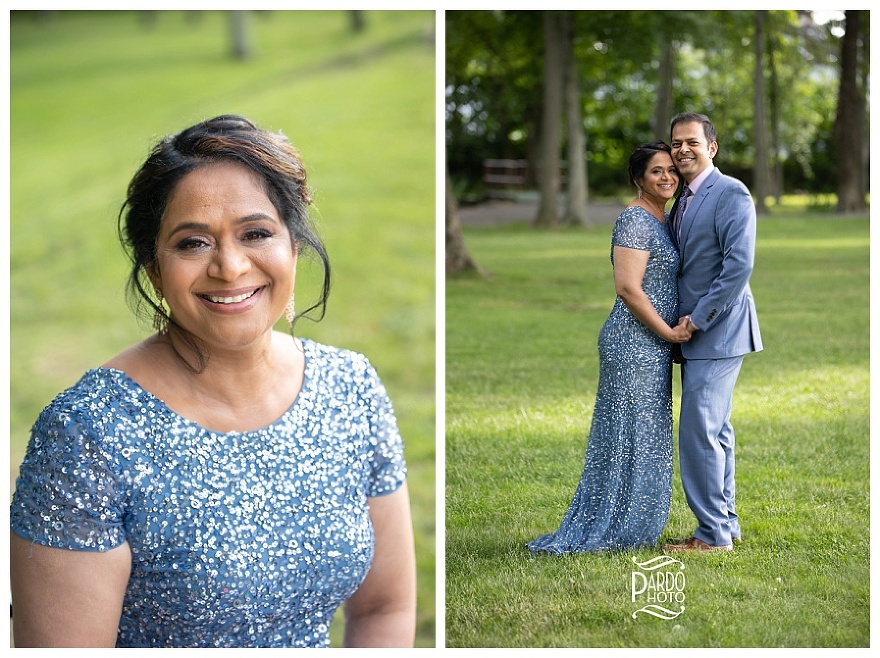 Featured Massachusetts Wedding Vendors
Band or DJ: DJ Shy

Wedding Planner: Kiran & Pawan (the sisters)

Caterer: Rasoi

Cake artist: Melanie

Gowns: Bloomingdales

Makeup Artist: Danni

Hair Stylist: Amanda Parent