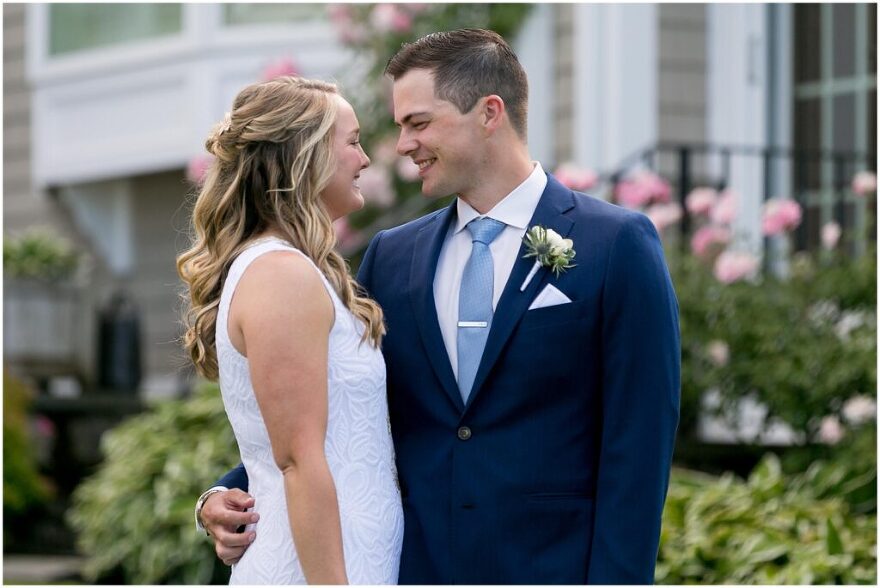 It's such a beautiful feeling to reconnect with old students. You have seen them learn. You see them moving ahead and growing in life. And then you hear the news of them getting married. But do you know what's even better than hearing the great news? Photographing their wedding!
Yes, I got a chance to capture my ex-student Sammy's wedding. Sammy was one of my former Thayer Academy photography students. She wanted to know if I could photograph her wedding. I only jumped with joy 🙂
Sammy married her love Jeff in an intimate ceremony. The function was held at her parents' home on the coast in Cohasset, Massachusetts. I enjoyed it so much. No pandemic could stop them from uniting. What a fantastic opportunity to reconnect and record such an important moment in her life!
Sammy & Jeff's Love Story
Sammy and Jeff met at Stonehill College during their junior year. They were best friends but didn't date until after college. In 2019, Jeff proposed to Sammy at sunrise. Sammy says, "It was freezing! But beautiful." She says they had similar interests like country music and this is what brought them closer.
Sammy loves Jeff's humor and Jeff loves how selfless Sammy is. As a couple, Sammy and Jeff like to eat out together. They also enjoy running and walking by the ocean.
The Cohasset Wedding
On the day of the ceremony, I arrived at the house and the mood was festive. What a fabulous location for their wedding! From the gazebo that looked out over the ocean, to the antique car that delivered Sammy to the ceremony. This was a fabulously planned event!
I photographed all the details. Then I took Sammy and Jeff aside for some couple portraits. I had them in front of the gorgeous roses as well as using the ocean as a backdrop. After the couple portraits it was time for the ceremony to begin.
I love how personal these small ceremonies are. That is one benefit to having to adjust to the pandemic. Once the ceremony concluded everybody wanted to be photographed with the bride and groom. And everybody was! The group photos went quickly and I finished my coverage with fantastic photos in front of the antique car. Sammy and Jeff did not disappoint with a beautiful dip at the end.
A Personal Message for Sammy & Jeff
I have seen Sammy at various moments. I saw her at Stonehill College when I was there photographing various events. I saw her year after year during Camp Shriver where Sammy worked. It has been such a pleasure keeping tabs on her for this long. Ultimately I got to witness her wedding.
I wish you, Sammy and Jeff, all the best! I am so happy I was able to photograph the two of you tying the knot. Thank you Sammy for giving me a chance to be your wedding photographer.
Congratulations, you two!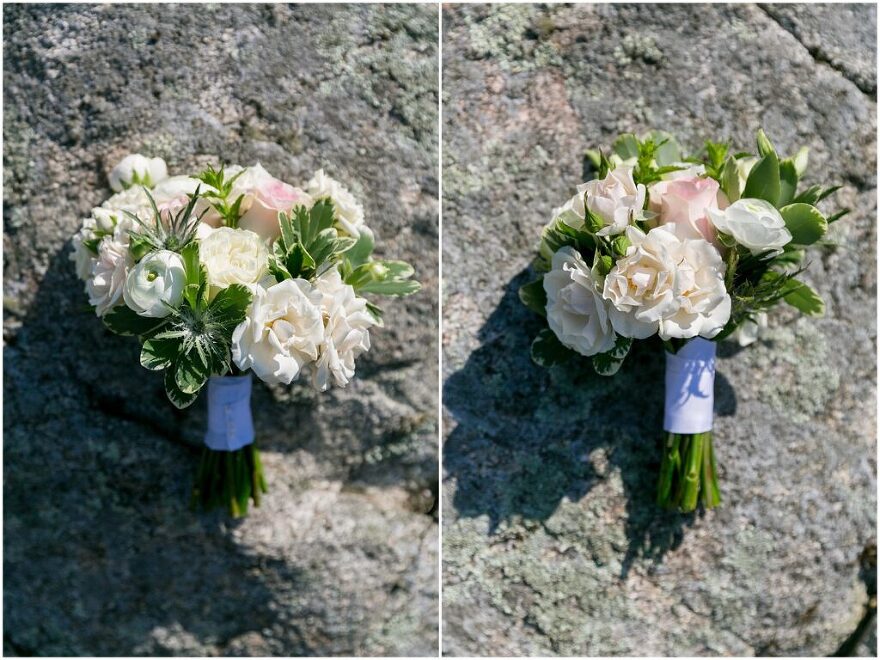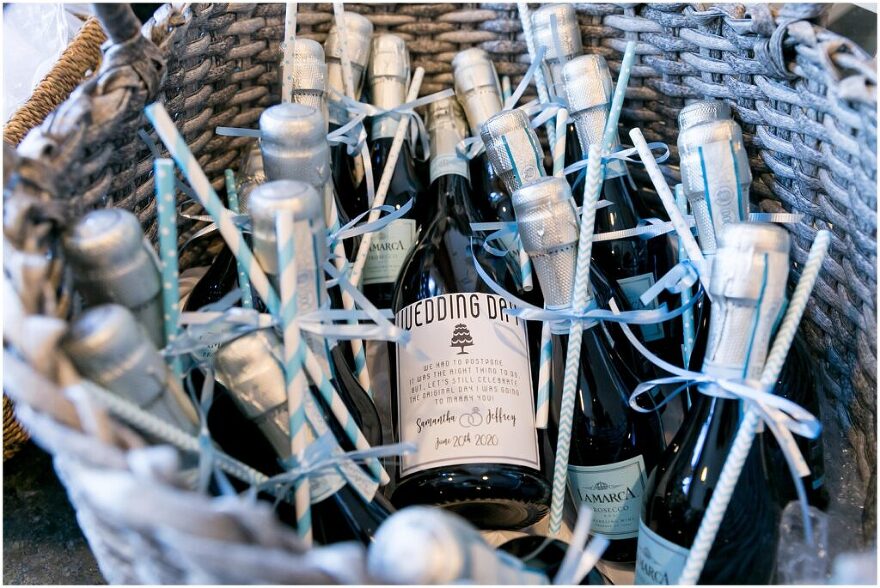 Photography –  Pardo Photo
Tent and linens –  NorthEast Tent & Event Rentals.
Catering – The Chef's Tables
Florist – Leslie Armstrong with Olive James Bouquets
Hair – Heather Burkhardt with Texture & Gloss
Cake Artist – Danna Bille
Gown – Lily Pulitzer