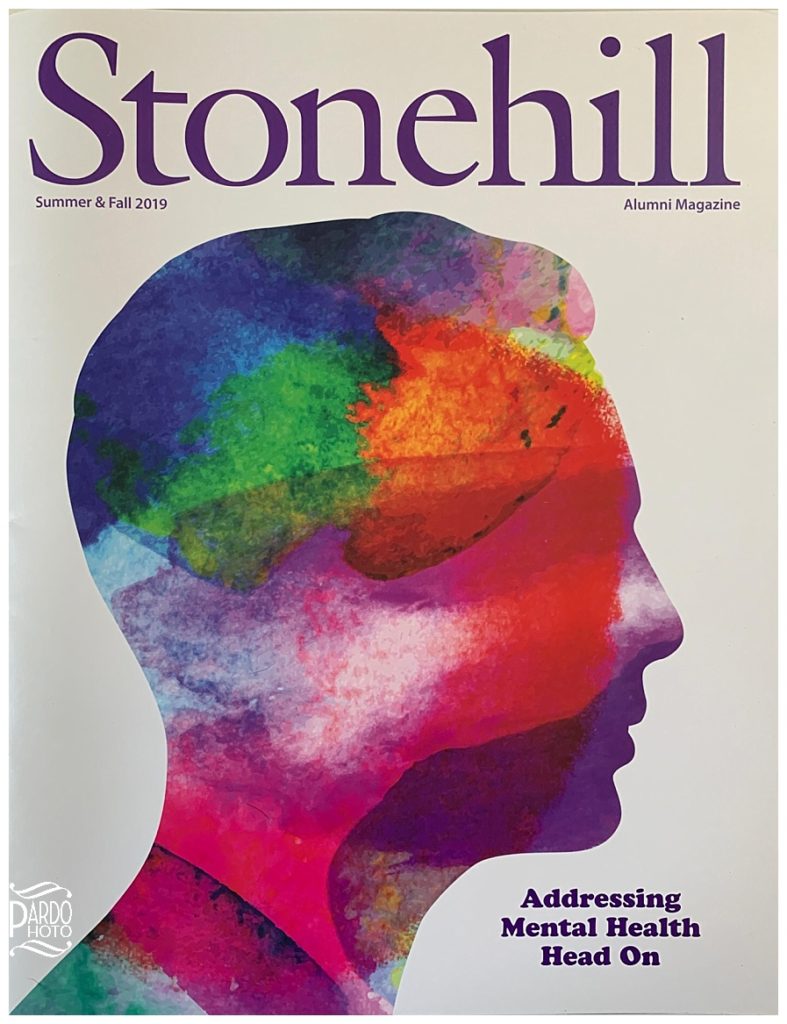 It is always such a pleasure to see your work published. It reinstills your confidence in your work and fills you with new energy to keep going.
I have been shooting for Stonehill College in Massachusetts for over ten years but even to this date when I see my photos in their alumni magazine or their website I usually end up doing a bit of a happy dance! This latest issue of Stonehill College Alumni Magazine was no exception.
Stonehill College Alumni Magazine Photography
This Summer and Fall issue, like always, showcased the extraordinary work of Stonehill College alumni in various promising fields. From an environmental biologist to that of police recruits, to a coffee-expert business professor and a feature on their new business school — the Leo J. Meehan School of Business. One story that stood out to me was about seven alumni who have been working with their dogs. Photographing them was fun.
From the story to the various portraits and events I photographed for this issue, it is always such a treat to see it come to fruition. Of course, working with such a wonderfully creative and inspiring team at Stonehill is such a bonus!
During all these years of my amazing partnership with Stonehill College, I have had the opportunity to photograph portraits and create illustrations for their magazine. I have covered events ranging from session commencement to special speakers on campus. I have been able to be part of some beautiful stories and it has added so much value to my experience as a photographer.
I thank Stonehill College for this wonderful partnership and wish many more years of good work ahead.