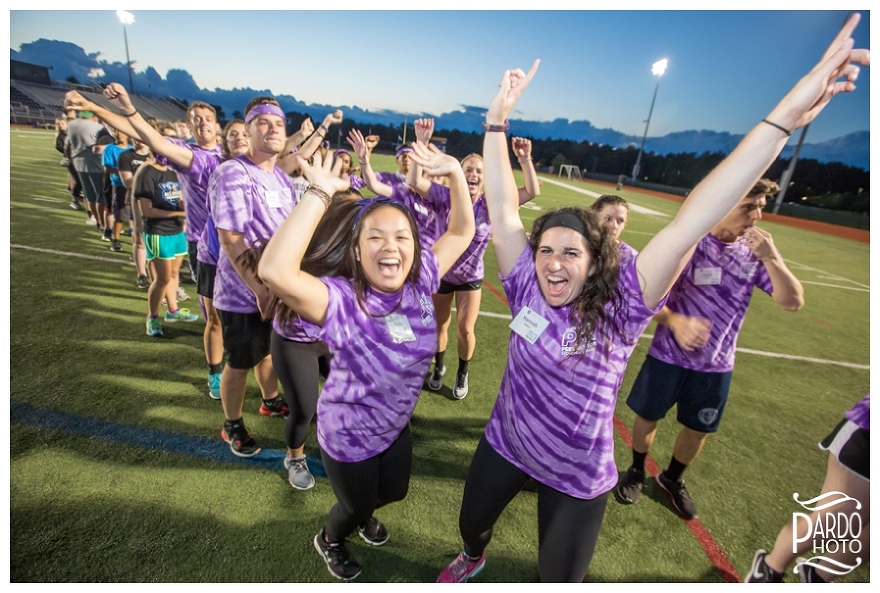 During the winter months here at Pardo Photo, we are hard at work! This winter, we've been creating marketing imagery for a variety of institutions. Colleges are constantly creating collateral to show off their offerings, campus and student body. I was recently asked to compile several photos featuring student life. These marketing photos will be used in publications throughout the year. Professional photography can be used in so many places! Whether for printed handouts and brochures or online usage like in emails and social media posts, a library of professional images can help to sustain a marketing strategy for months at a time.
College Student Life: Freshman Orientation
Freshman orientation is one of my favorite things to photograph. The energy and the excitement in the air is palpable! Just look at all their faces! I love photographing students on campus, and Freshman Orientation is a time filled with so much happiness. There's a little bit of celebration in the air in all these photographs!







Cramming
What do you think of when you imagine studying for midterms? This set of photos was shot to illustrate a story about cramming for exams. I have never seen the library so packed, and it was 11pm! There's something really meaningful seeing young faces like these lit up with that cold blue light of a screen while they are hard at work. These young minds were filled to the brim with knowledge as they prepared for exams. I felt like these photographs really conveyed the feeling of what it's like to study.












Daily Student Life
One of my biggest requests when creating marketing photography for schools and universities is to get photos of students in their daily life. So, I set out to capture what it's like to be a student! That meant photos of students relaxing between classes, photos in classroom settings with students looking studious and engaged, and photos that illustrate different subject matter offerings on campus such as science, math or languages. The key to capturing campus life is also to make sure to photograph identifiable features of the local school as well. Photos that clearly show the school campus are important in marketing strategy. It gives a much more complete look and feel to marketing materials than overusing stock photos.

























I am so happy I was able to capture these marketing photos for local schools and universities of college student life! I hope you enjoyed this portfolio!