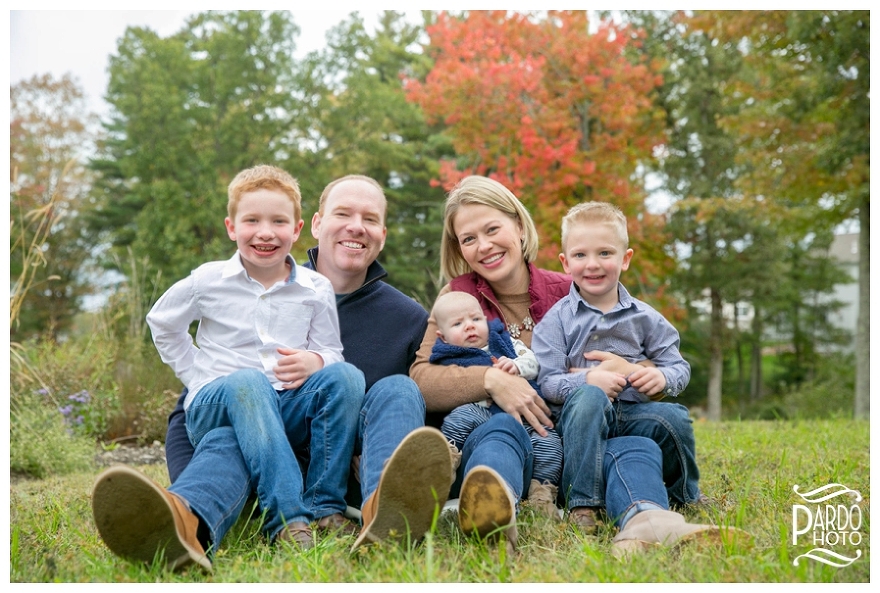 Family photography is incredibly important to me.  I love being given the chance to capture special family moments on film.  Which is why I'm always looking for new places for my family photo sessions—places sometimes off the beaten path. 
As a local photographer, I pride myself on being incredibly involved in my community.  It's one of the things that has allowed me to create so many unique experiences for my clients.  And I think getting to know all of the special nooks and crannies of Massachusetts is one of the most important aspects of my job as a family photographer.
My Own Private Wrentham, MA
One of my favorite places to go when it comes to family photography is a beautiful little spot over in Wrentham, MA.  It's a private residence and it has some of the most beautiful scenery in all of Massachusetts. 
Covered in lush, green open fields encapsulated in rustic, wood-post fences, this is a property I try to make it out to at least once every Fall.  The trees turn that beautiful shade of orange and gold we all love here in Massachusetts.  And gorgeous rock formations are scattered around the residence, making it the perfect place for a little game of King of the Mountain.
In the Summer, there are plenty of spots in the shade to stay cool and little patches of flowers that create wonderful environments for family, and even senior photos!
And kids love this place.  As soon as kids step onto this property, all they want to do is run around and be wild, which is PERFECT for family photos!
As with all of my other photography locations, this property is 100% pet friendly. They even have a chicken coop on site, and after every session, the kids always like to pay that a visit.
Massachusetts Family Photography | Pardo Photo
Below, you'll find just a few of the wonderful family photos I took from last year's New Location Photo Day.  For this year, I already have a new spot lined up that I can't wait to share with my clients. 
If you live in the New England area and are itching to get some family photos done this summer, I would LOVE to get in touch with you!  I strive to find the perfect locations that match your family's aesthetic.
So let's get out of the city for a while and capture some moments with your family that will last a lifetime!