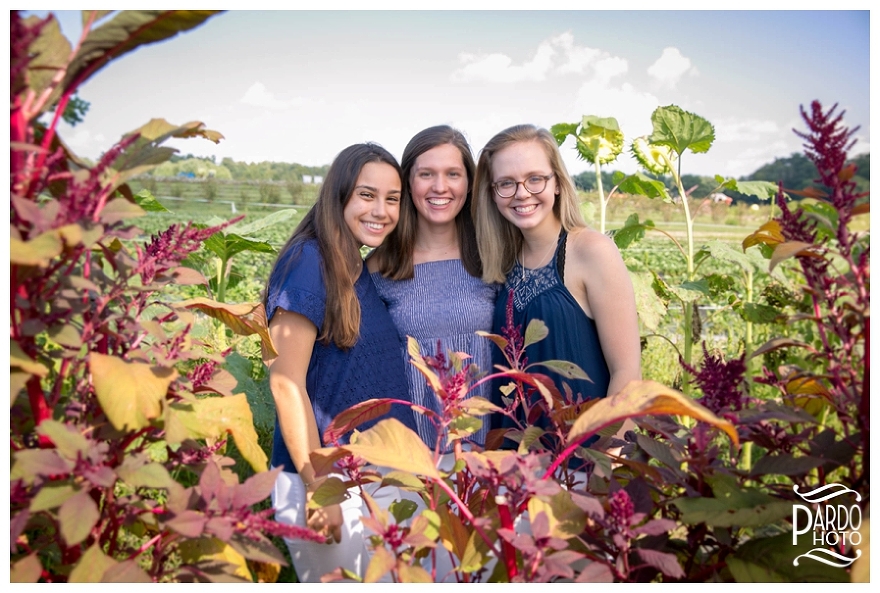 When summer rolls around, I start kicking into high gear for Senior Photos! This means, I'm always on the lookout for great locations for these Summer Senior Portrait Sessions—try saying that 5 times fast.
One of the amazing locations that comes to mind every Summer is Tangerini's Spring Street Farm. Tangerini's is a family-owned business located in Millis, Massachusetts. It's one of my absolute favorite places to photograph, especially due to the beautiful sunflowers that bloom there every Summer season.
Tangerini's Spring Street Farm Photography
Every August, the sunflowers bloom and Tangerini's Spring Street Farm becomes a location filled with pops of brilliant gold and yellow accompanied by gorgeous summer wild flowers. People come from all over Massachusetts to bask in the beauty of these lush sunflower fields.
Tangerini's runs across 60 acres of farmland. In the 1980's, owner and farmer Louis DeAngelis signed an Agricultural Preservation Restriction for the land. This meant that the property Mr. DeAngelis had come to love and care for would always continue to grow food and foliage for the wonderful people of Millis, MA. Soon after, Laura and Charlie Tangerini won their bid for the Massachusetts Land Conservation Trust and became the owners of what is now the Tangerini's Farm. It might have taken them 25 years, cultivating and working the land, but it would soon all pay off.
In 2015, Linda and Steve Chiarizio came to start work on the farm, creating delicious new items for the menu and tending to the crops night and day. In 2019, the Chiarizio's took ownership of the farm and have been committed to the land ever since!
This is just such an amazing place for any type of photography, but last year I had an amazing time with the senior portraits I took here. And sunflowers aren't the only attraction.
I really love having my seniors pose in the field with all of the purple foliage and wildflowers. Tangerini's Farm also has one of the most incredible walls of hydrangeas I have ever seen! You can just walk right into it!
As with all the locations I recommend, Tangerini's Spring Street Farm is pet-friendly, and I encourage all of my clients to bring their dogs with them. I love getting pets involved in family and senior photos!
Massachusetts Senior Portrait Photography | Pardo Photo
The flowers aren't in bloom yet and I still have open availability for senior portrait sessions in August. So if you're looking for a senior portrait photographer in the Massachusetts and New England area, Let's Chat!
I'd love to get you out to Tangerini's and take some senior photos that will last a lifetime!