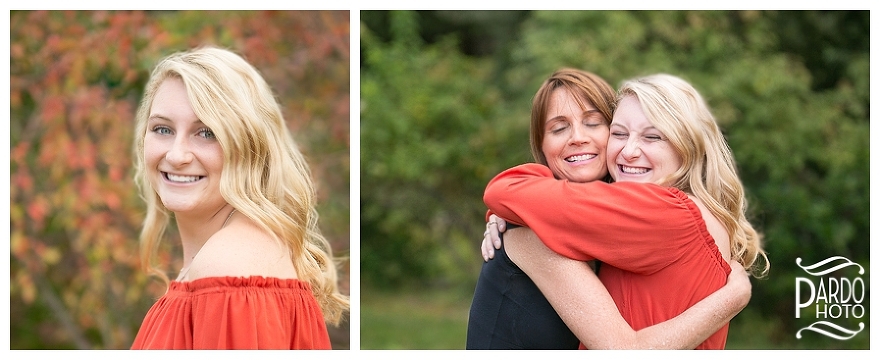 Mother's Day is almost here! To me, Mother's Day is one of the most important holidays of the year.  Whenever I photograph my clients, especially senior portraits, I make it a point to get a photograph of the student and his or her mom. These are some of the most important photographs I create all year.
Now, to be honest, sometimes the moms in these photos are not enthusiastic about being included. But the relationship revealed in each image speaks volumes. Each image tells a story about this time in both her life and her child's life. These years when a teenager is transitioning into adulthood are precious. It is such a special time fraught with potential, nervousness and joy.
The relationship between mothers and their children grows and evolves just as children evolve from babies to toddlers to children to teenagers and onward. And they do it so quickly! So often, mothers are the ones taking the pictures, not getting out into the frame with their children. It's amazing, when you look through photo albums how so many mothers step out of the frame, focusing on their children. That's why it's so special for me to include moms in these sessions. Even though the session is mainly about capturing senior portraits, having a moment to involve mom is so special. Since it's often unexpected, these images show joy, laughter, real emotion, and love. 
Created at a few of my favorite locations around Massachusetts, the images in this post are both of seniors and of that senior and their mother. As a family photographer, it makes me happy to have been able to document these images and to share them here in advance of Mother's Day.
Happy Mother's Day to all those moms of seniors. Happy Mother's Day to the rest of us as well!