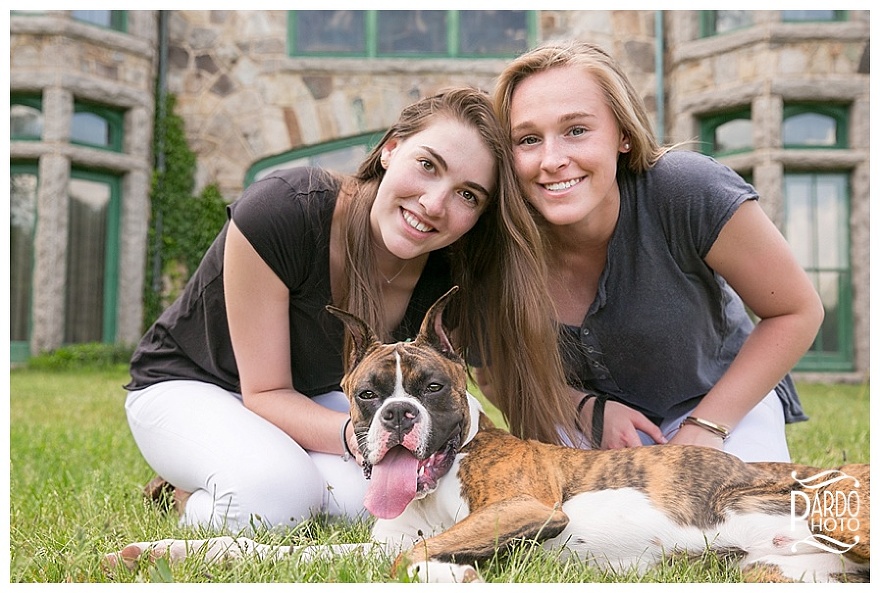 I love photographing senior portraits and getting to meet with students to record this transitional moment as they close out their primary education and move on to the big time. It's such a privilege to be part of that exciting new chapter!
This year has been a little different for my senior sessions, because I had a number of students book appointments at the end of the year instead of toward the beginning. Kristen and Kat were two of those later senior portrait sessions.
Kristen is one of my photography students at Thayer Academy , so I was flattered that she chose me to do her portraits, especially because she is so creative in class. I had the pleasure of meeting Kat and Tucker the dog earlier this year on senior-dog-day at Thayer. And, of course, as soon as I met Tucker, I knew he had to be part of our photo session!
We ventured out to Borderland State Park to take advantage of the beautiful scenery. Once we were there, I had Kristen and Kat walk back and forth and just move around. Like I told them, I start every session making sure my subjects know that neither one of us will be standing still for very long. This breaks the ice and gets the session moving.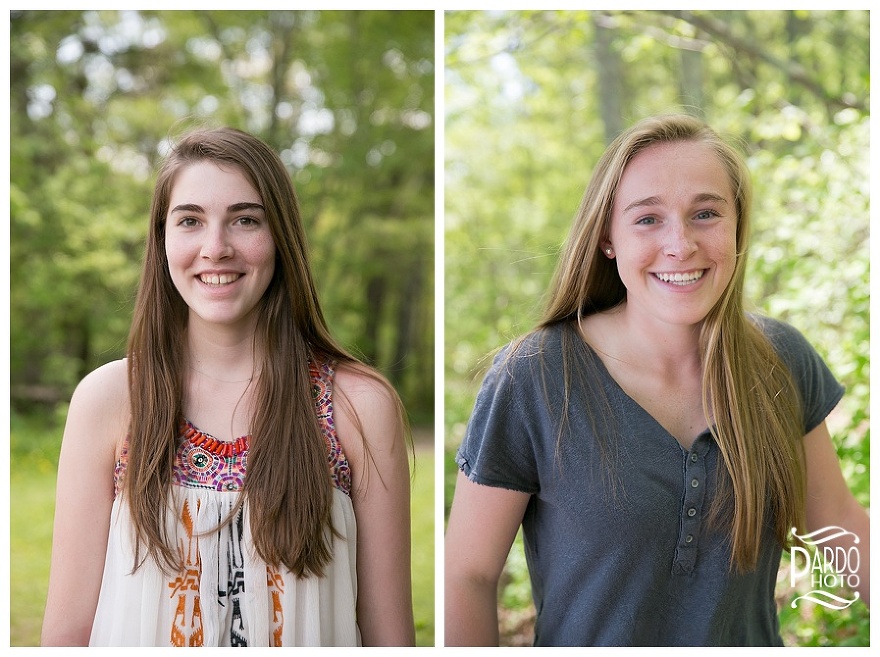 Once I had gotten both of them all warmed up, we moved on to more formal portraits. Kristen brought her flute, and we got a great image of her in the dramatic light inside the little cabin at Borderland. Then, Kat and Tucker posed for pictures in front of the cabin, and I love the images of the two of them snuggled up together. Having a pet at the session always makes things so much more fun!
Next we headed out to the pond, where I photographed Kristen with her flute seated in front of the water and then standing as she played for all the world to hear. I loved the drama of her standing on the rocks with the clouds floating above her and the wind in her hair.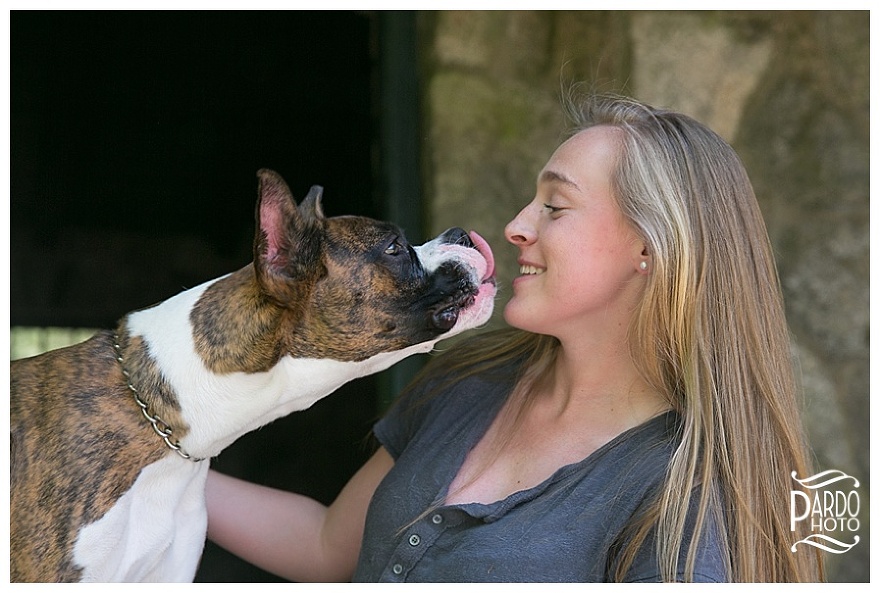 From there, we took a walk up to the mansion to get some pictures with the beautiful structure as a background, the grape arbor and the gorgeous Japanese maple. In fact, that maple was the site of our final portraits—the typical senior portrait setup with the head and shoulders looking at the camera, along with a beautifully-colored background. Of course, I had to photograph Tucker in the same fashion; it only seemed appropriate!




Thank you so much, Kristen and Kat, for choosing me to record this moment in your lives. I wish you both the best at Brown University and New York University!