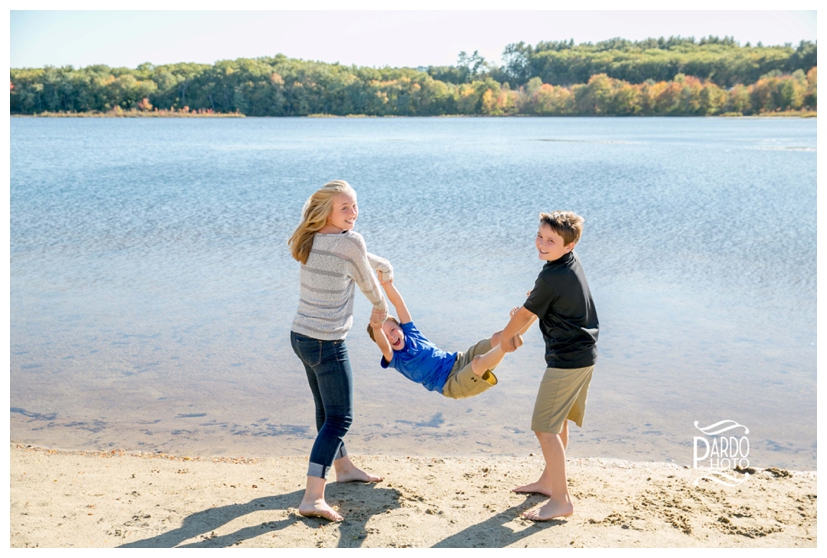 Last summer, I discovered Chilson Beach in Franklin, MA when a friend invited me to yoga on the beach on Sunday morning. I had never been there before, but the class sounded like fun, so I was excited.
When I arrived I realized what a gem I had stumbled upon! This beach was the perfect location for beach photography without having to travel all the way to the Cape. The water was beautiful, the sand was white, and the foliage around the beach was simply fantastic! I couldn't have asked for a better backdrop, and the entire time I was there, I was making mental notes of how I could use this gorgeous place.
Once fall hit, I incorporated Chilson Beach into my work as one of my primary locations for family sessions. My clients fell in love with the beach as much as I did, and it ended up being one of the most popular spots of the year!
Check out the fun-filled images below to see what I mean. This beach really is perfect, and I can't wait to get back out there for even more sessions.