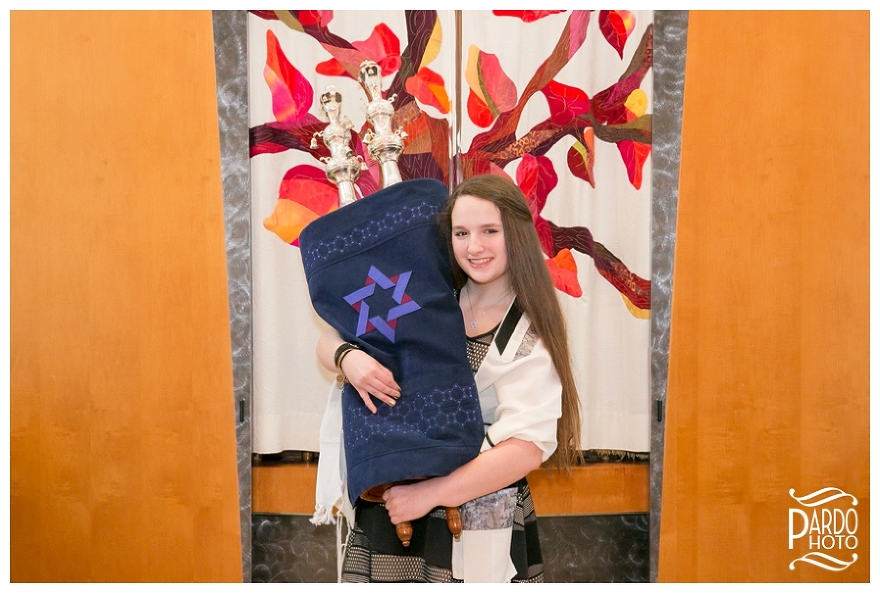 I always enjoy these events where families congregate from all over to celebrate one of their own coming of age, and Gabriella's Bat Mitzvah was no different.
Of course, I was a little nervous on the morning of the Mitzvah, since April 1st in Massachusetts is always questionable when it comes to the weather. Inclement weather was forecasted, so I wasn't sure if I'd wake up to a few feet of snow or torrential rain—and thankfully, (in this case) it was the latter.
Everyone was in great spirits when I got to Temple Chayai Shalom in Easton to meet up with the family. I was sure to take Gabriella outside with her brother, Sol, to get a few less formal pictures. I even got a shot of Sol being a gentleman and walking attendees inside under the cover of a large umbrella!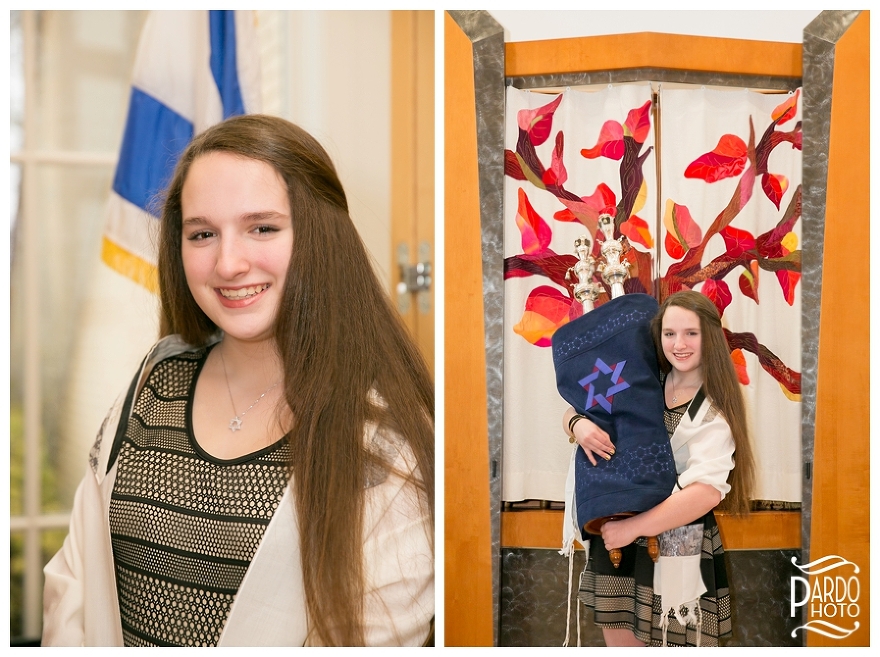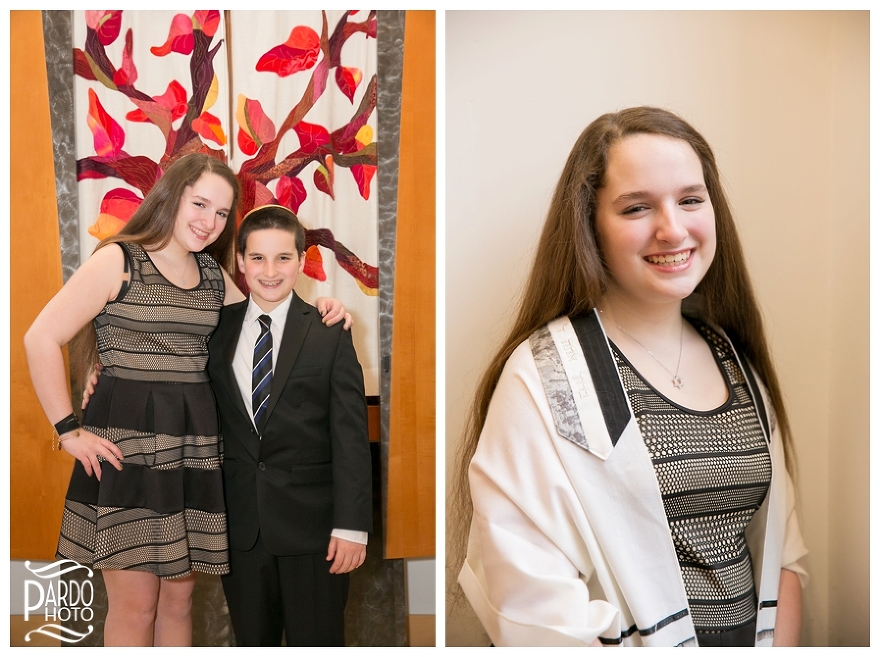 After the temple ceremony, I met up with the family again at the Saphire Estate in Sharon, MA. By that time, the weather had turned and become a blizzard, but the snow only added to the excitement of the day! The DJ enthusiastically introduced Gabriella and then led the crowd directly into the hora, which was one of the most energetic I have ever witnessed. Gabriella, Sol, and her dad, Brian, all went up in the chair!
From there after the party was filled with more dancing as well as the traditional candle-lighting ceremony. Gabriella honored her friends and family by saying something about each one as she lit the candles.  I loved that she saved her parents for last. It looked like she surprised them with a few words that apparently they didn't realize she had planned to say—so sweet.
After the candle-lighting, the DJ led the crowd in the classic Coke and Pepsi game. The kids got really into it, and the adults were highly entertained.
Zive family, thank you for letting me be part of this amazing celebration! I had a blast with all of you and was truly honored to capture Gabriella's Bat Mitzvah.



























Photography – Pardo Photo
Venue – Saphire Estate Sharon, MA
DJ – Siagle Productions