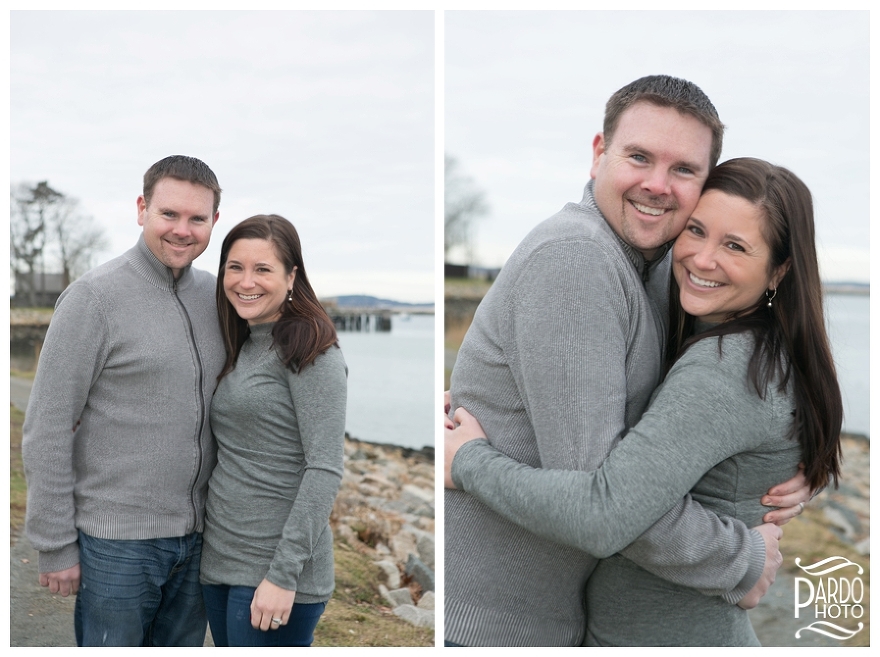 I love having repeat clients in this job because I get the chance to watch them grow and have new life adventures as time goes on. That is definitely the case for the Grimes family.
I met Justine shortly before she and Andrew got married. I was her personal trainer, and she was not only a fantastic client but a good friend. We got to know each other well during those training sessions, so once Justine had become part of the Grimes family, she asked me if I would be willing to do a large family portrait in Plymouth. Of course, I was thrilled to get the chance to finally meet all the people I had heard so much about!
One year later, Justine and Andrew welcomed their brand new baby girl, Lydia, into the world. This time, we got together at Borderland State Park. They brought Justine's first baby (Jake the dog) as well as little Lydia—and I loved getting to see these wonderful, doting new parents fawn over their new family. Unfortunately, these are the last official pictures with Jake in the family, but I am so happy Justine was able to capture these memories of him.
I met up with them again a year later at the pond at Governor Oliver Ames and State Park. I could hardly believe how much Lydia had changed in just 12 short months!
I still see Justine at the gym, and I'm so happy to not only be part of her healthy lifestyle but to also be her photographer. I look forward to every new session with this family!