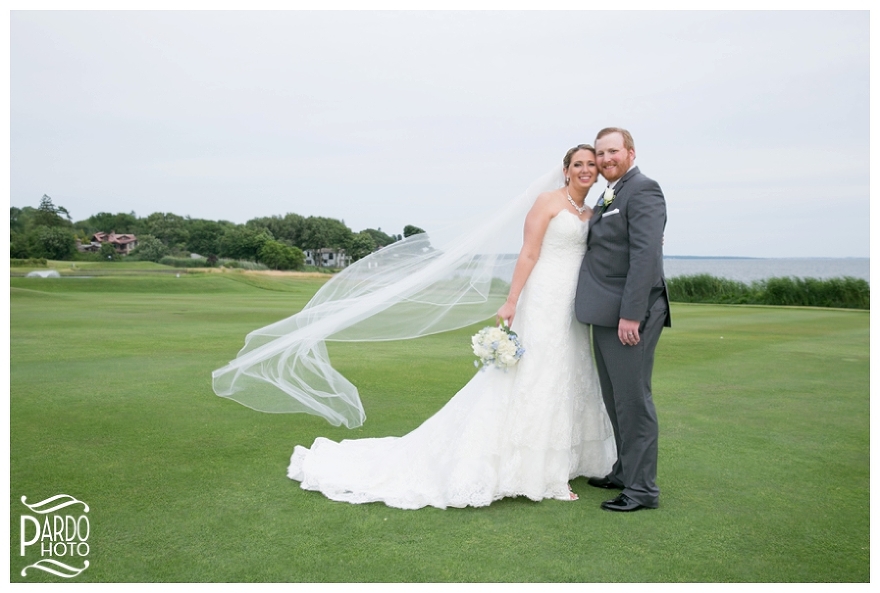 Sarah and Brendan were married on July 3rd, with a ceremony and reception at Providence College and the Warwick Country Club.
These two met exactly four years before the wedding, on July 3rd, 2012. Sarah's roommate at the time, Kelly, was dating Brendan's best friend, Ryan. Kelly and Ryan decided to set up these two on a blind date to the Walpole Fireworks, and after they hung out on the 3rd, he invited her to his Fourth of July Party. Brendon then proposed at La Sallete Shrine in Attleboro after he took Sarah there to view the Christmas lights.
On the day of the wedding, I met up with the women in a fantastic suite at the hotel in Warwick, Rhode Island. They were all wearing monogrammed navy blue shirts, while Sarah had a white shirt with navy blue monograms. I loved the little details, like the shirt cuffs with the wedding date and "I do," or the little signs for each of the bridesmaids.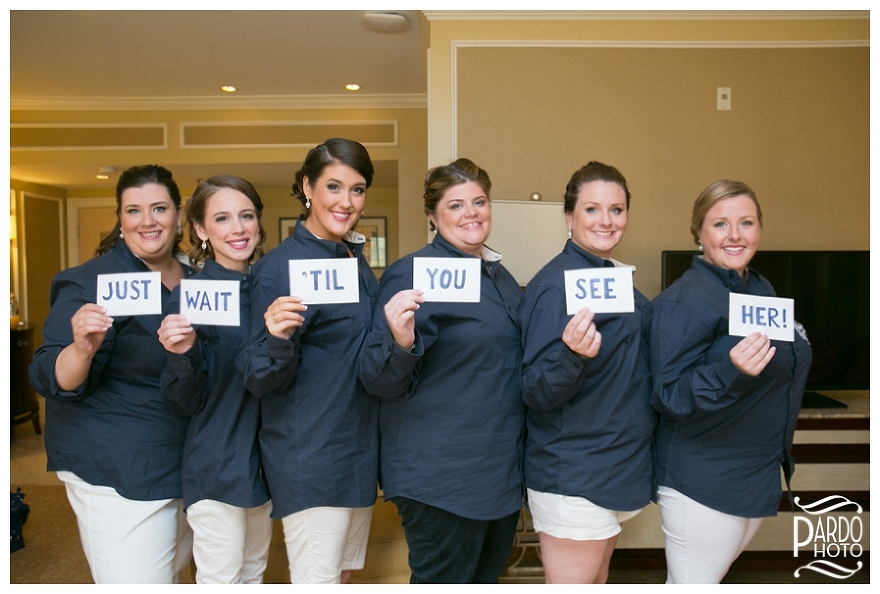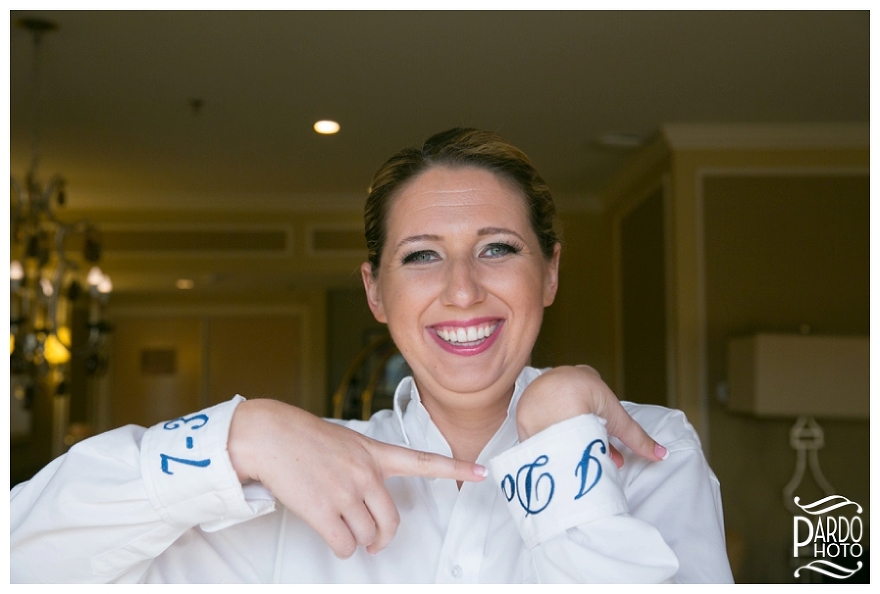 When Sarah's mom came to help her put on her gown, she came out of her room with a ring from her grandmother that had sapphires in it that represented the old, borrowed, and blue. Then, as her mom and sister helped her into her dress, Sarah saw that they had a surprise heart sewn into the gown made with parts of her mother Cathy's dress as well as Sarah's grandmother's dress. I love the pictures of Cathy and Sarah's sister Katie crying while trying very hard not to ruin their makeup.





 Before the ceremony, Sarah wanted to have a moment alone with her father. The two of them share a special bond, and they laughed and cried together before the ceremony took place.


Meanwhile, my second photographer, Brian, was with the men getting ready at Brendan's childhood home in Norton MA. I loved the crazy socks everyone wore, including the priest!





It was a heartfelt ceremony at the church.










After, we headed straight across the street to the president's house for some formal portraits. We headed over to campus, where the two of them climbed up the narrow stairs of one of the buildings to squeeze out onto a tiny balcony. Sarah had taken a similar image at her graduation and wanted to mark the momentous occasion with another fantastic picture. In that moment, I felt like they looked like a duke and duchess!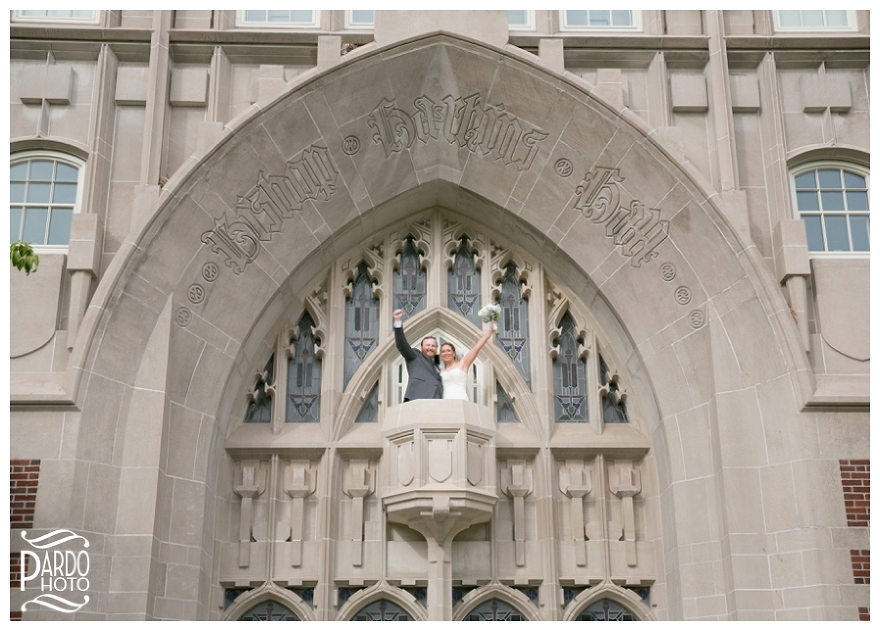 Finally, it was time to head to the reception at the Warwick Country Club. This venue is absolutely gorgeous, surrounded by stunning views and open skies—perfect for taking family photos and couple portraits. I absolutely loved it when we took a large group photo of every person in attendance!











 Once all the guests were inside, the wedding party was introduced, and everyone came in with their own crazy dance moves—and Sarah and Brendan ended their dance with a fantastic dip! After that, these two shared dances with their parents was well as a special dance with Sarah's father and her 95-year-old grandmother.







During the toasts, Sarah's father, the best man, and the maid of honor all had touching and funny anecdotes that had the entire room in both tears and laughter. By that time, the sun was setting, so we grabbed Sarah and Brendan after dinner to take advantage of the incredible skies for some additional portraits. Mother Nature certainly put on a show that night—the sky was flaming red!














 Sarah and Brandon, thank you so much for including me in your wedding day. It was such a pleasure to share this momentous occasion with you and your families. I feel lucky to have found clients like you, and I hope for many more in the future!