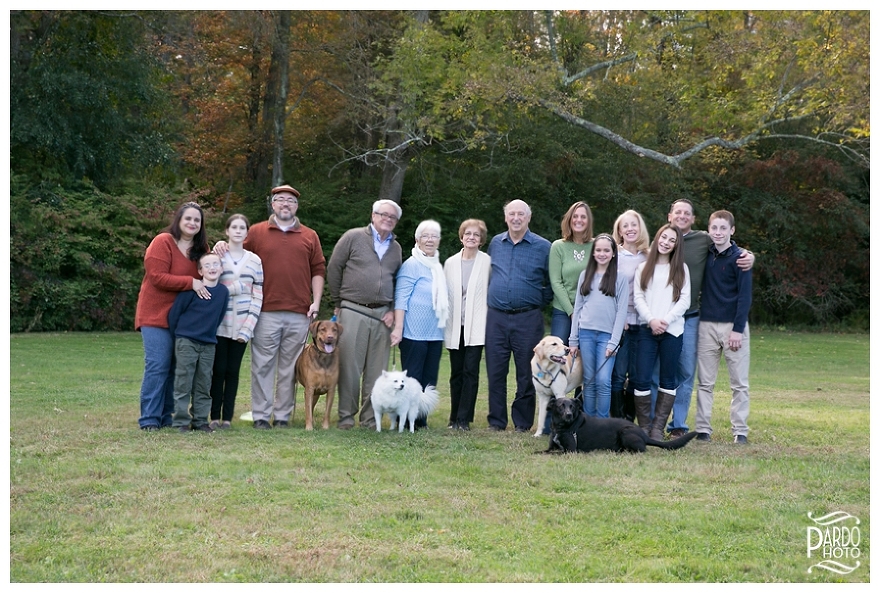 I've known Christine for some time, and I was so excited to get to meet her extended family! I met with this great group of people at Borderland State Park a few weeks ago, and we had a blast! It was a nice opportunity to capture all four grandparents in one place, because Christine's parents and Mark's parents were all there, too.
We started out the session with a full family photo—with the grandparents, Christine and Mark with their kids and dog, Mark's sister with her daughter and dog, Christine's brother and sister in law with their two kids and dog, and all four grandparents! It was quite the group!
We all gathered on the lawn to walk together so that I could get some relaxed expressions and so that both the dogs and the people could all move around. (I was amazed that we were able to capture all of these people and the dogs looking at the camera at the same time!)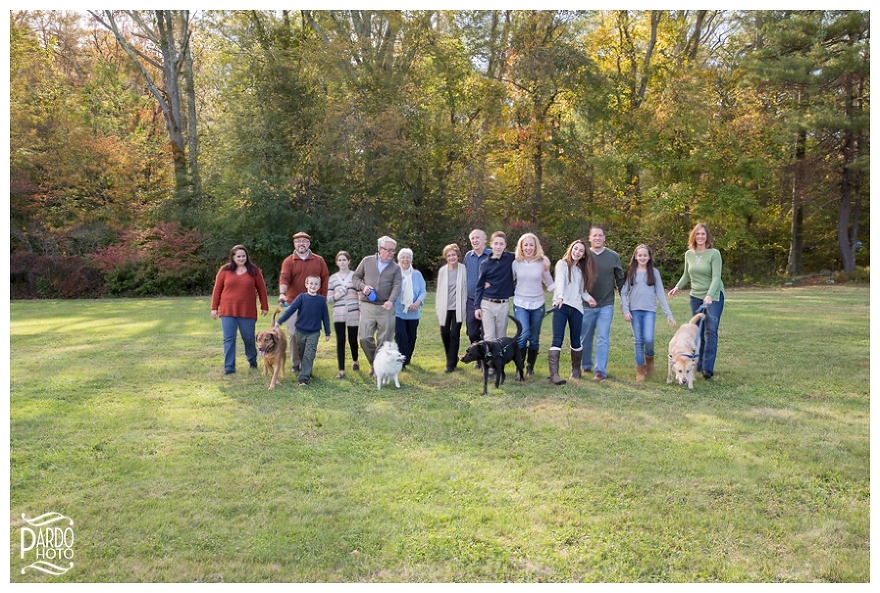 Next, we broke off into groups, and I photographed each family individually. For each family, I did the couples as well as each child alone—and, of course, a shot of the dog. (I love families who appreciate having portraits of their dogs as much as they appreciate the portraits of the people in the family! I also believe my dogs are an integral part of the family, and it just wouldn't be the same without them.)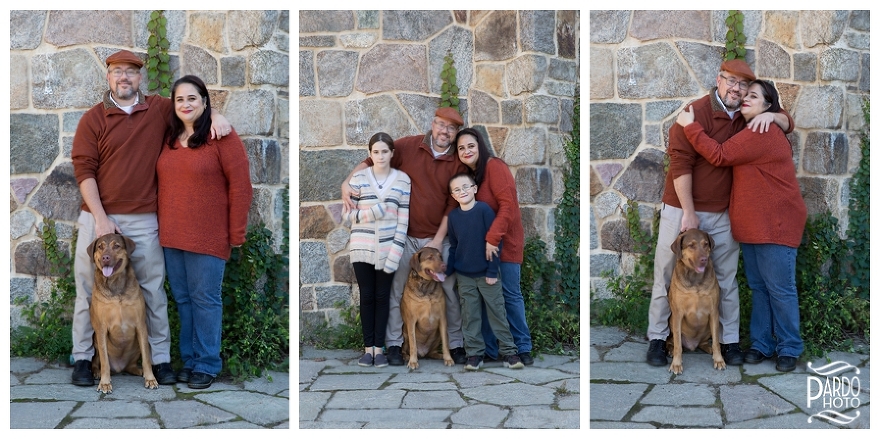 After that, we moved around to the back of the mansion and photographed the grandparents and grandchildren in the two separate sides of the family.





While we were back there, everyone who wasn't taking pictures was enjoying each other's company—throwing the football around, having some snacks, and just soaking in the beautiful scenery and weather. (I was so impressed by Christine's mom, who just jumped right into the football game. I too want to be a running grandmother someday, and she set a fantastic example!)




We finished out the session by energetically jumping from the bench I have come to call "the jumping bench." By this time in the session, everyone is willing to do just about anything because they know my only goal is to have fun with them and record it. Christine and Mark, along with their kids, Sam and Cameron, had a great time striking poses in the air—I love when the parents also get involved in the jumping photos!



Thank you, Christine, for thinking of me to record this moment in your family's history. I can't wait to see you again soon!