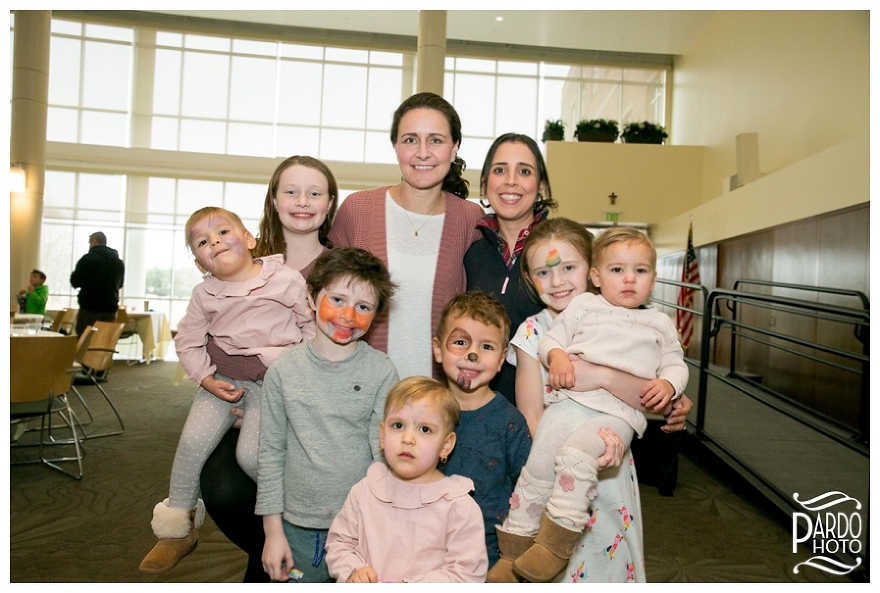 Each year, Stonehill College in Easton, MA (website) hosts an alumni day. The winter alumni day at Stonehill College is always one of my favorite events to photograph. The event is well-planned and includes events that are good for the entire family. This year, the variety of events included a petting zoo with baby farm animals and a cook off! The different alumni day events always make for interesting photographs.
Stonehill
College Event Photography
I started the day at the Legacy Luncheon. The legacy luncheon celebrates families with multiple generations who have attended Stonehill College. It was a nice opportunity to create some lovely family photos. Next, I headed out to photograph the Pillar Society lunch. The Pillar Society alumni are some of the first who attended Stonehill College. In fact, there was a gentleman in attendance from the class of 1952, the college's first year of operation! I'm always amazed at the spunk and energy the older generations still have. I'm not sure that I would be heading to my college reunion at 90 years old! Finally, we headed down to the petting zoo and science experiments for the children to enjoy. There was truly something for everyone.
This was an especially significant year for Stonehill College. The college recently completed the Leo J. Meehan School of business, designed to empower students to become leaders in today's ever-changing world. It was wonderful to be able to see how this college continues to grow and to embrace new technologies and new programs for the students of today and students of tomorrow.
Congratulations, Stonehill on a fantastic event where you included all the generations of your alumni. It was a pleasure to be on hand as your event photographer. I absolutely love working with you and look forward to our collaboration in the future.