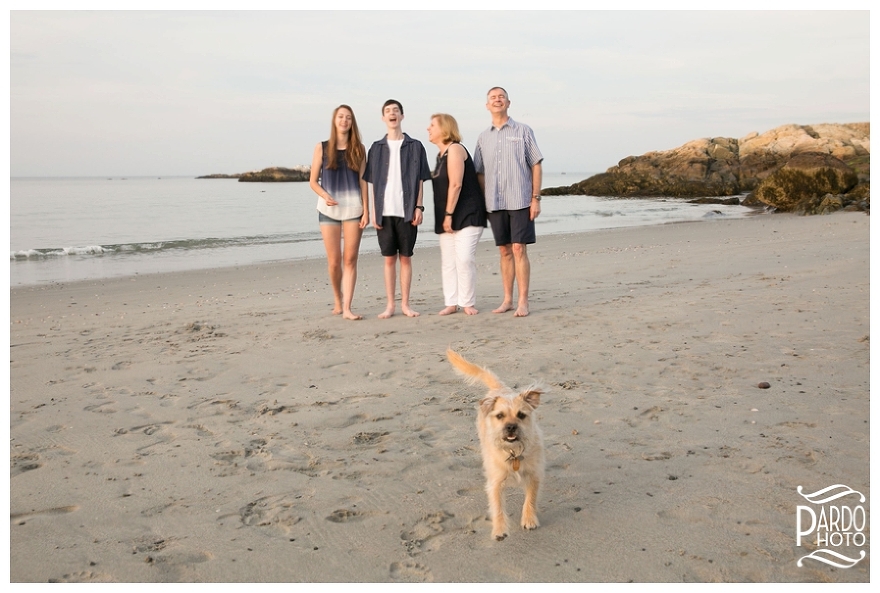 To commemorate my 20th year of teaching at Thayer Academy, I decided to collaborate with the alumni office and schedule a family photo fundraising day. After all, to mark an occasion like this, I only felt it was right to give back!
Each family that participated enjoyed a 10-minute session with the boulders and the shoreline as a backdrop. Sandy Beach in Cohasset is perfect for the kind of fun-filled, family-centered portraits that I love to create. It's hard not to get genuine smiles when you have the perfect weather for some summer fun in the sand and waves.
A few of the families even decided to bring their dogs along for their sessions—which is always such a treat for me! If you know me, you know that I believe pets should be part of family portraits so that the whole family is celebrated. Besides, it means more fun!
All in all, we raised over $500 for Thayer's annual fund. Thank you so much to all the families who participated; I hope we can all collaborate again for such a wonderful cause!