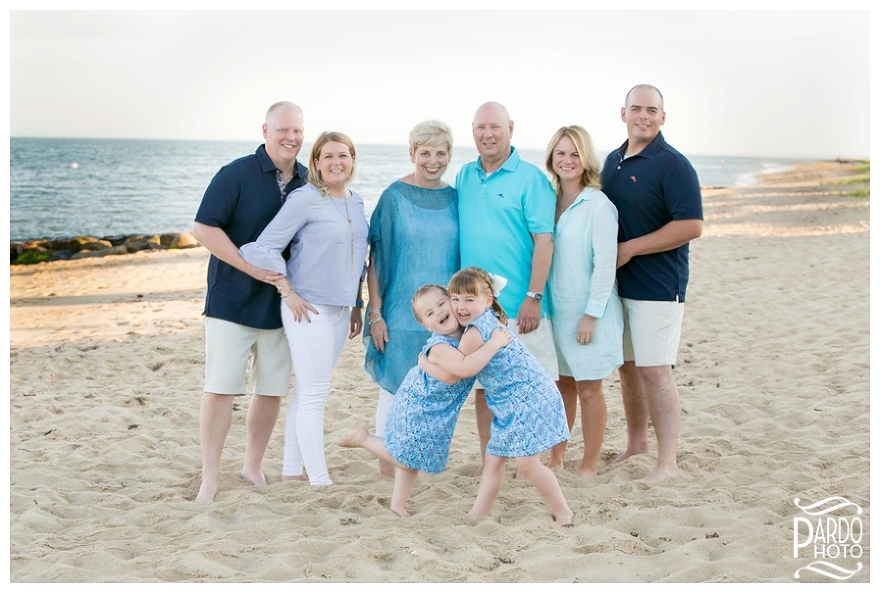 I met with the Kuronen family on a gorgeous evening last summer for an extended family portrait session. We met around 6:00 p.m. to take advantage of the beautiful late afternoon light on the beach.
I started the session with Debbie, Matt, and their daughters, Charlie and Hannah. Those first photos are always sort of a warm-up, so I had the girls run around and play in the sand. After they had gotten some fantastic family photos, it was time to move on to the next group.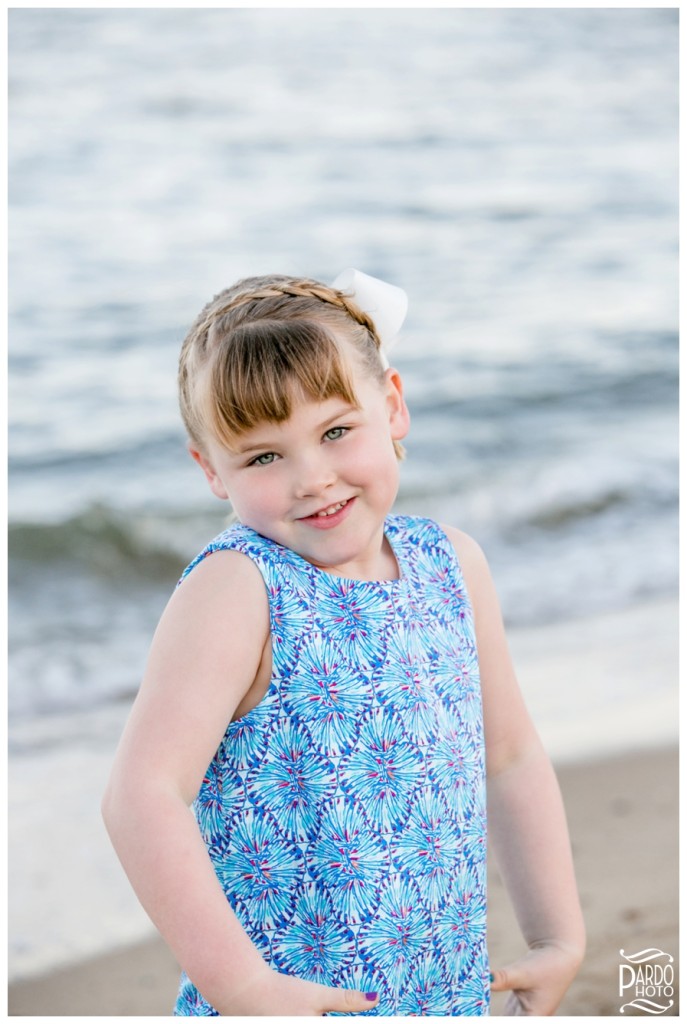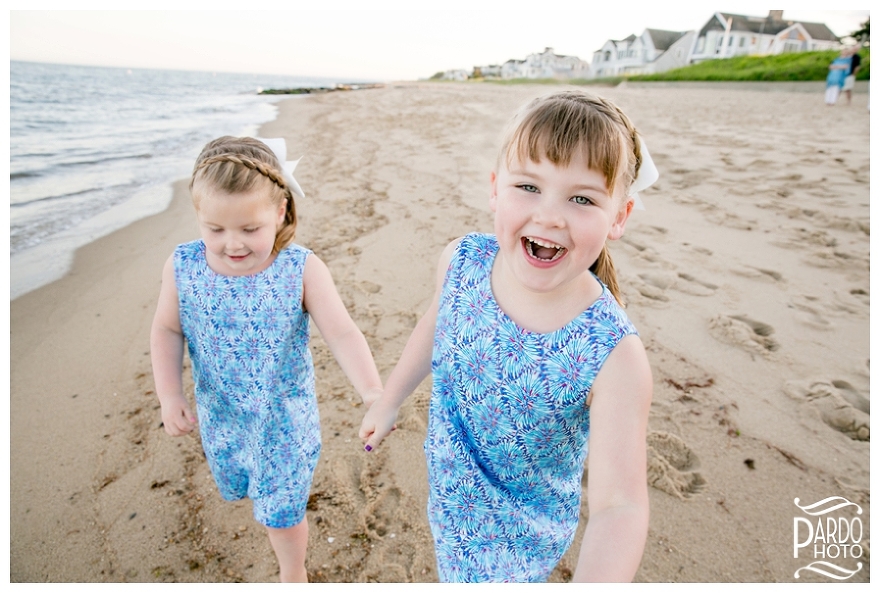 I had Steven and Liz walk down the beach to a slightly secluded area. After all, I know it can be difficult for adults to be photographed in front of their family members without kids around to lighten up the session. But once the two of them were situated, things fell into place. In no time, they were laughing so hard they were cryin





Next, it was time for the grandparents, Jane and Michael, to be photographed with the girls. Again, I had them strolling along and playing a bit to loosen up. I love the photo of the four of them walking away along the beach as well as the photo of Michael running with glee just as much as the girls were.
Throughout the session, I photographed the girls in various locations. They stayed with me as I took pictures of each grouping, which meant I had a variety of backgrounds to work with for them—not to mention a more lifestyle fashion for their portraits. For example, I love the photo of them walking up the path together. Those iconic images of childhood will hang on their parents' walls for years.








Finally, it was time for the full family photo. Again, I had the group stand together and move as one. They swayed, held hands, walked, came together, and hugged. The girls jumped up and down, and the result was a relaxed, genuine family portrait.
I love working with the Kuronen family, because they get it! Their attitude during the session was always open and positive, and they were so willing to engage with me and play around. As a result, we got great photos.
I also love that they get their photos printed. This session resulted in a large canvas and a number of smaller prints that were framed and hung on their walls. I can't emphasize enough how important it is to get printed photos, and this family gets the importance of those keepsakes.
Thank you so much, Deb and Jane, for the opportunity to photograph your family again. I look forward to future extended family sessions as the girls grow up!