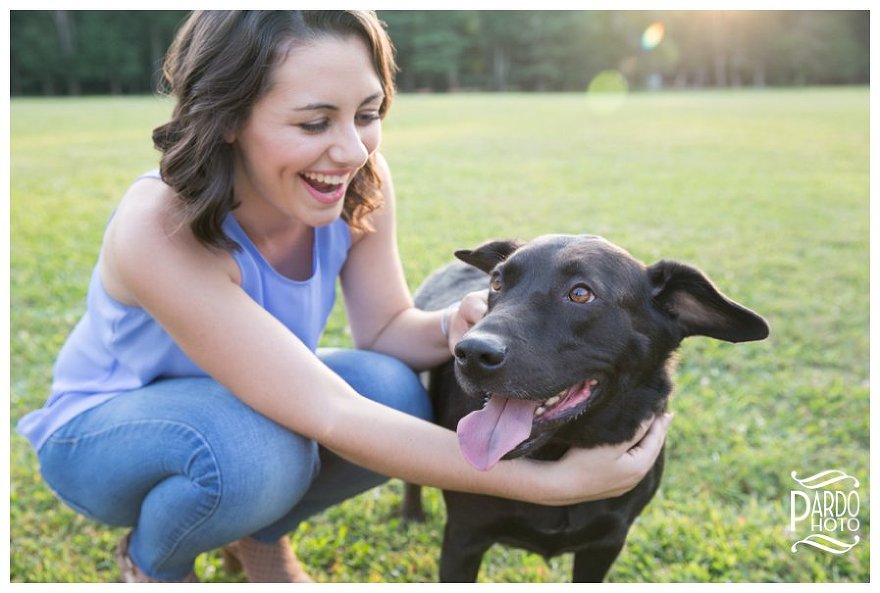 I met Julia a few years ago when she approached me to ask about photography. She was interested in pursuing it, but her school didn't have a program. She had taken a few classes during the summer and absolutely fell in love with photography, and it was beautiful to work with her during the following year as her infectious enthusiasm spread to absolutely everything she touched.
Fast forward two years, and Julia is now going into her senior year of high school. I was elated when she contacted me to photograph her senior portraits, especially because I know what a photo aficionado she is. I was honored to take her pictures.
We met up at Borderland State Park with her mom, Allison, and her dog, Max. Both Julia and her mom expressed how difficult Max would be to photograph, because he looks away as soon as you point a camera at him. It was a challenge, but I was determined to overcome it by the end of the session!
Throughout the session, we were able to take advantage of the beautiful late afternoon light, but I especially loved the photos with the flared light coming into the camera. (Julia loved them too!) Most clients view that kind of lighting as a mistake, but I love the serendipity of the flared light, not knowing exactly where it will land in the frame.
Toward the end of the session, we grabbed some pictures in front of the mansion's garage door, which is one of my favorite spots to shoot. I had Max walking toward the camera, with Julia standing behind him laughing. These are some of my favorite images.
Of course, a session is never complete without photos of the student and her family. I made sure to get photos of Julia with her mom and Max together to complete the photo session.
It was such a pleasure spending the afternoon with Julia, Allison and Max. I wish her the best of luck in all her pursuits!