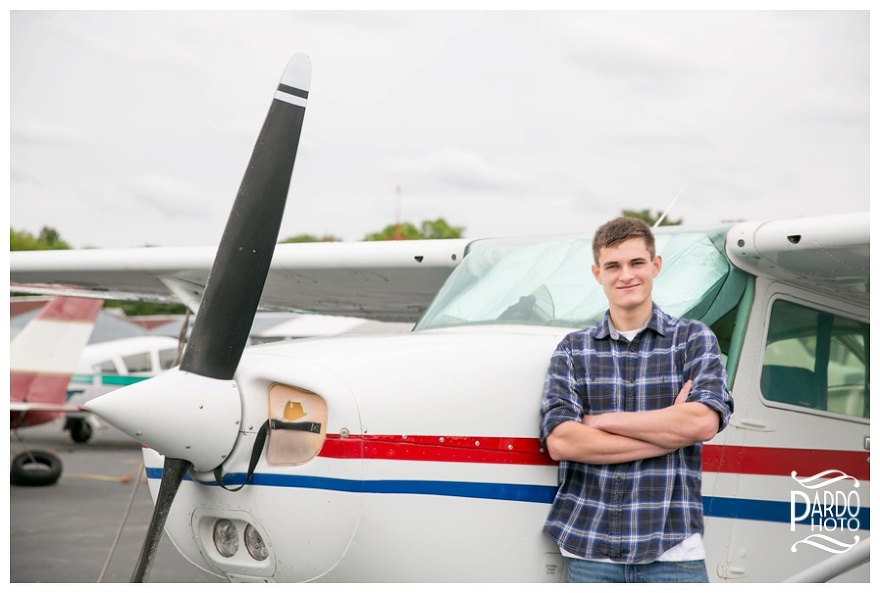 I was thrilled to get to do Joe's senior session, especially because he was a referral from a previous client and good friend. I always feel so honored when friends pass along my name to their own friends and family!
I met up with Joe and his mom, Tricia, at the Mansfield Airport for his senior session. At 17 years old, he already has his pilot's license and has rebuilt a truck from the ground up. So, needless to say, I was full of inspiration to create plenty of unique portraits for him! He is unlike any other high school senior I have ever met, with interests that are wide and varied and a depth of knowledge that was simply incredible!
Since Joe had taken many lessons at the Mansfield Airport, it seemed like the perfect location for his portraits. The airport is incredibly maintained, and the management there was very welcoming, even giving us the opportunity to go out to the tarmac to take pictures with Joe in front of one of the planes. As usual, I didn't let Joe stand still for very long as we moved around on the tarmac and in front of the planes.
I absolutely loved the portraits we created at the airport with Joe's flight jacket on. He is planning to join the military, so this may be the last time he has more than a buzz cut for many years to come! I felt like these pictures perfectly captured the transition from high school to adulthood for him, with his high school haircut but with the surroundings reflecting his path to the future.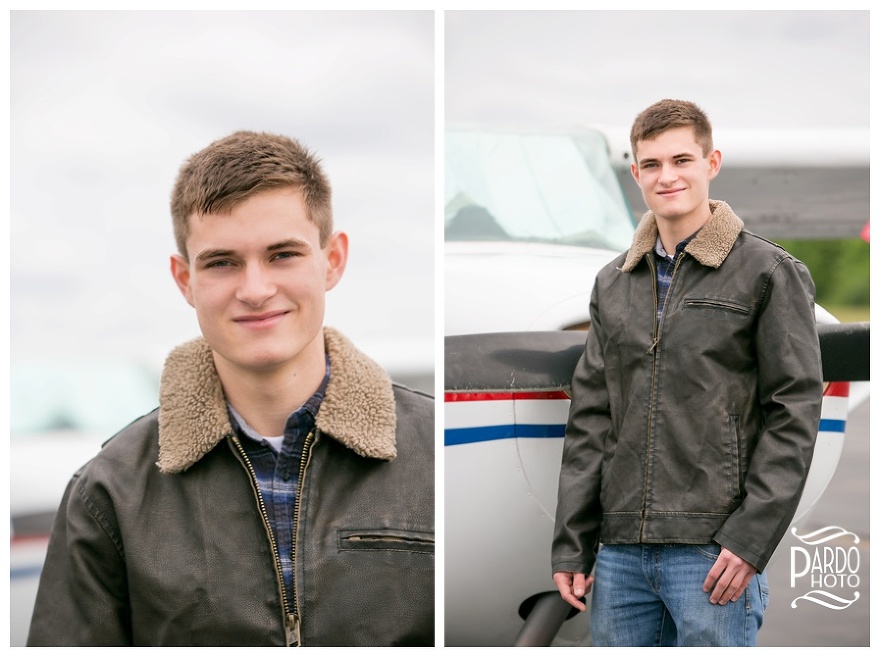 Then, we headed out to one of Joe's favorite environments, a field in Norton where I could photograph him with his truck. He's quite mechanically savvy, so it seemed appropriate to get some pictures of him with the very truck he built up.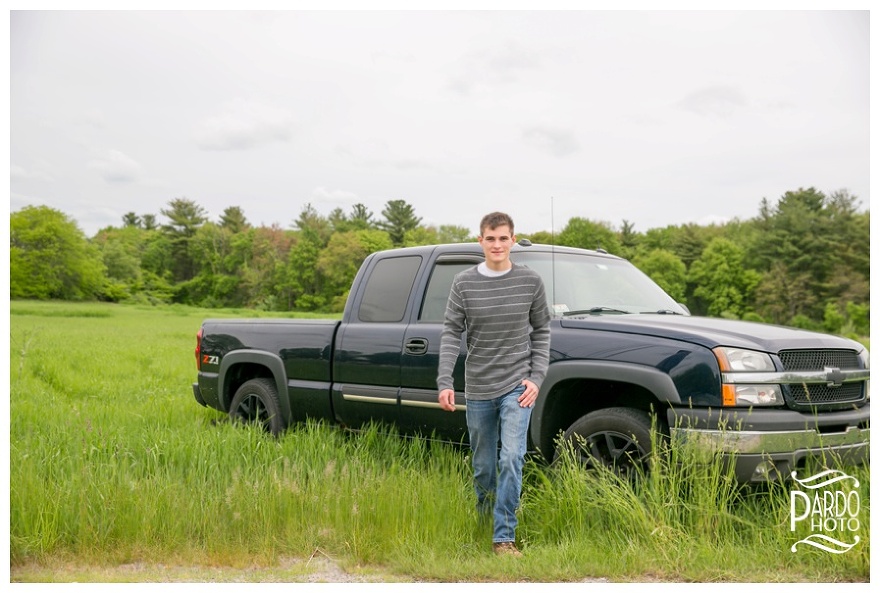 Finally, we went to Wheaton College so that we could use their outdoor classroom as the backdrop for formal portraits. The stone walls on this area of campus create such clean backgrounds, and I love to use them.
During those final photos, I asked Tricia to jump into the session with Joe. These are some of the most important photos I take, and the moment is never lost on me. I like to make sure to capture those fleeting moments, split-second looks and laughter. My subjects seem to be unaware of how precious these moments are, but I know, and I am blessed with the opportunity to capture them.


Thank you so much, Tricia & Joe, for one of the most interesting and varied senior portrait sessions I have ever photographed. Good luck in all you do!