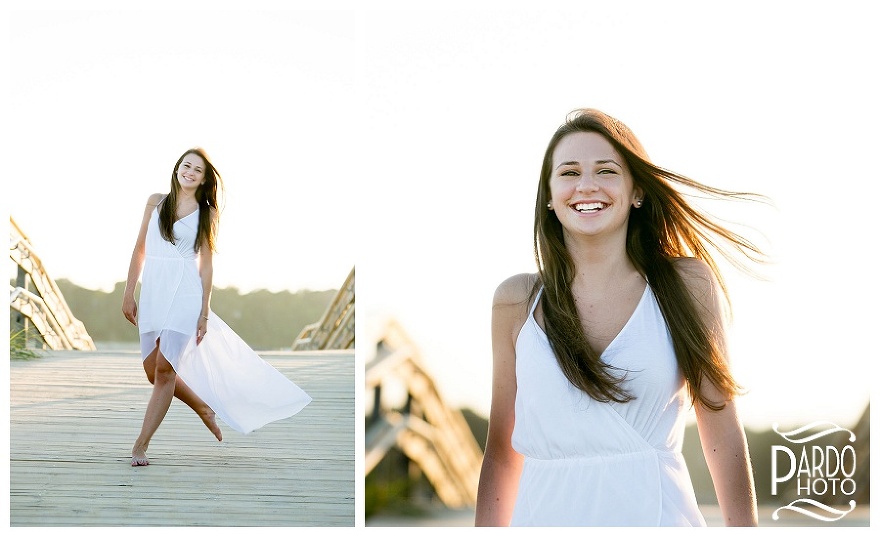 I met with Julia and her mom Pam this week at Duxbury Beach for Julia's senior pictures. Let me just say it was EXACTLY what I needed not only because I love my job but also because I got to spend the evening with these two amazing women. The weather had been iffy all day and we had decided to just go with it. I am so glad we did!
I have known Pam for many years since we both teach at Thayer Academy and we live in the same town. She and I have a relationship where we just get each other… no matter how much time has passed the conversation comes easily and it is always about things that really matter. These kinds of relationships are just good for the soul so I knew no matter what happened with the weather the session was going to be great.
We started out on the ocean side of Duxbury beach with Julia in her pink dress. Although Julia had been with us at her sister Rose's senior session she didn't remember my style of taking pictures. As a result she was a little surprised when we got all set to shoot and I asked her to chase me as I jogged backward with the camera pointing at her. You can see her surprise below and the resulting natural looking portrait that followed.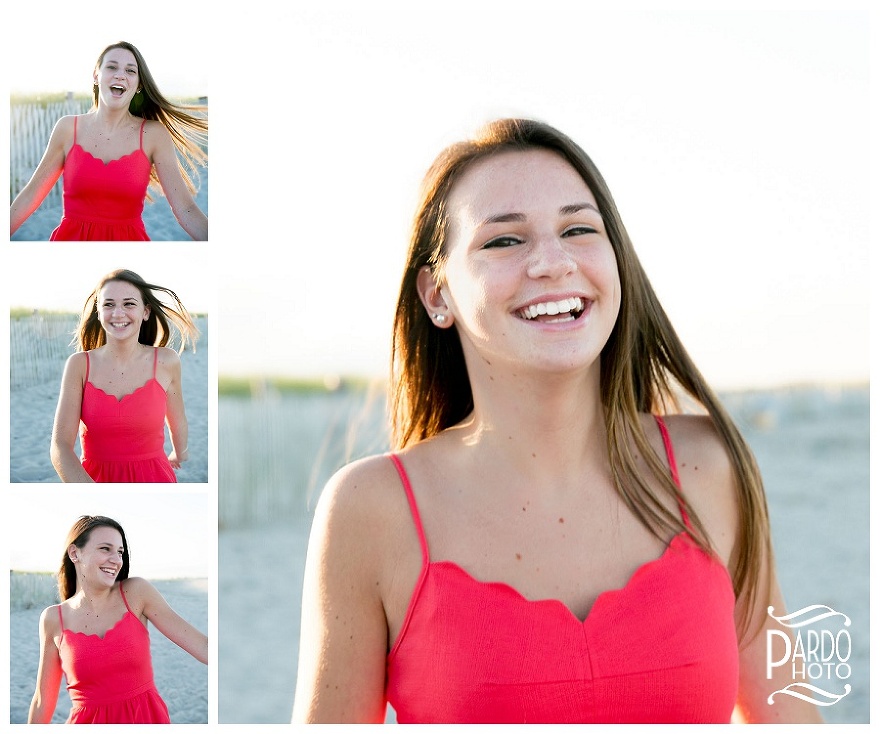 The sun was setting quickly so we chased the light onto the bridge side of Duxbury beach. We used the path into the sea grass to get some photos with the golden backlight. I love all the texture in this photo and the color. Julia's hair caught the light perfectly and created this beautiful glow. This is one of my favorites from the session!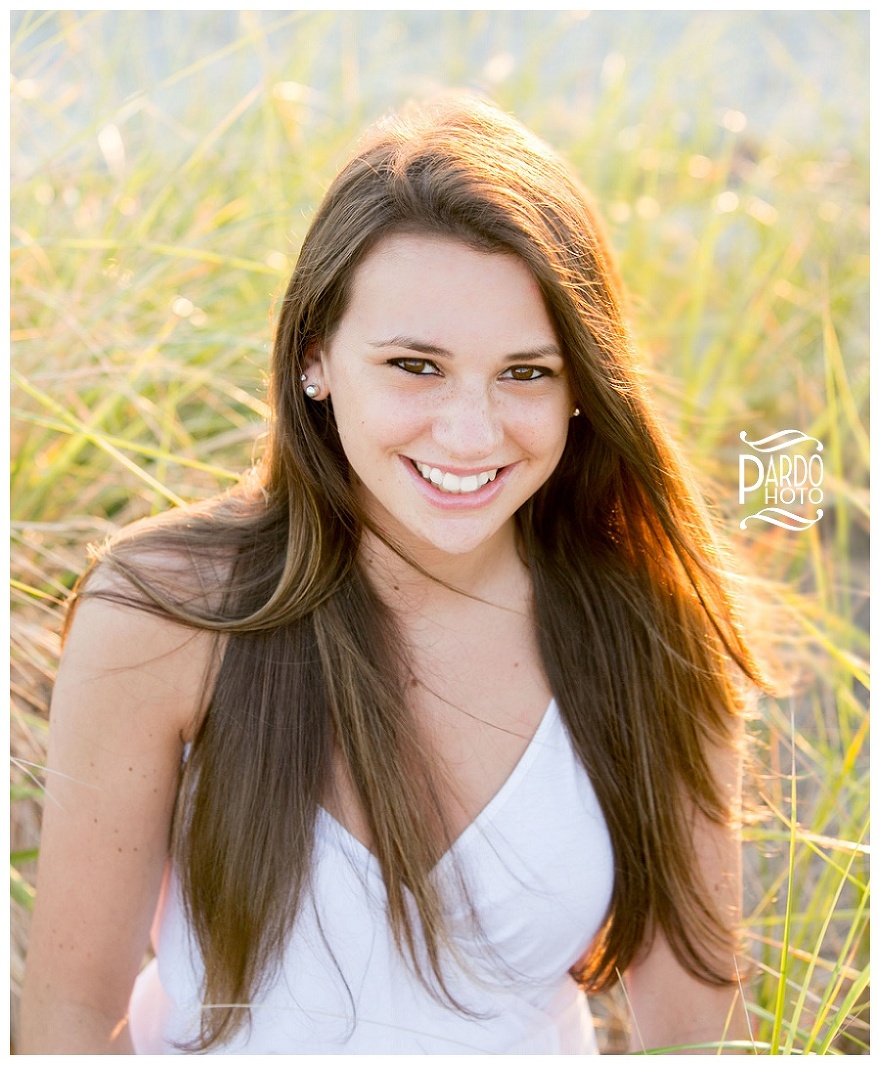 Soon the sun ducked behind the horizon line and we used the last few minutes of light to create these portraits using the pattern and texture of the bridge as the backdrop. Julia is absolutely stunning in this black and white image… wow!


As always I have to finish the session with portraits including the mom 🙂 It was the perfect way to cap off a fantastic evening session. Big hugs to you both Julia and Pam!!! -Nicki