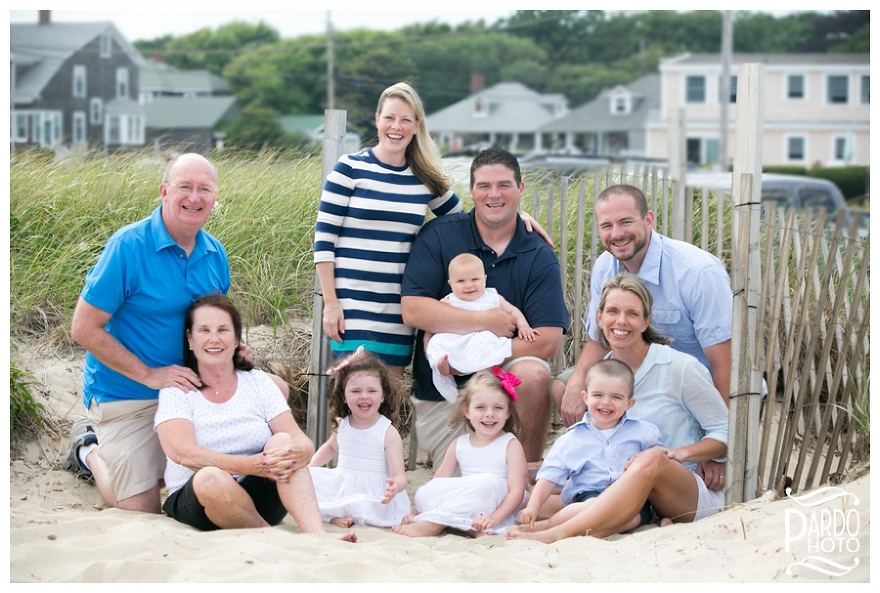 This summer, on July 8, I did an extended family beach session at Bristol Beach in Falmouth, MA.
I have had the pleasure of photographing the Zukes family every year since 2011 during their Fourth of July vacation week at the Cape. I have known (and loved) Anni since the first time I met her as my colleague at Thayer Academy in 2000. Since then, we have shared many momentous life events such as the birth of my first child, her wedding, and her subsequent move to NYC. I absolutely LOVE getting the chance to meet and play with her kids, record her family as it grows, and spend guaranteed time together every year.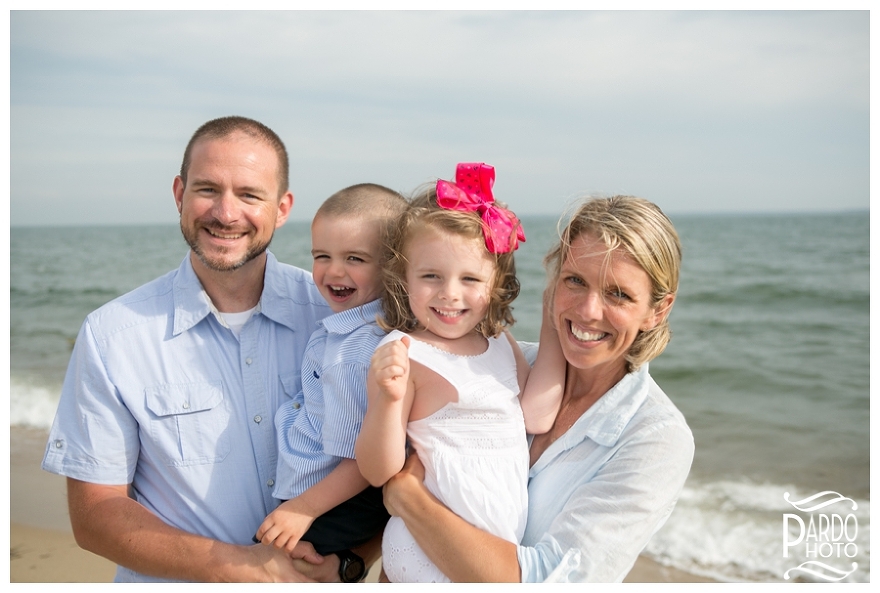 In addition to Anni and her husband Tommy with their kids, AMZ & TJ, we invited Zukey (Tommy's dad) and Joyce—and his brother Paul with his family (wife Claire and kids Mollie and baby Maeve).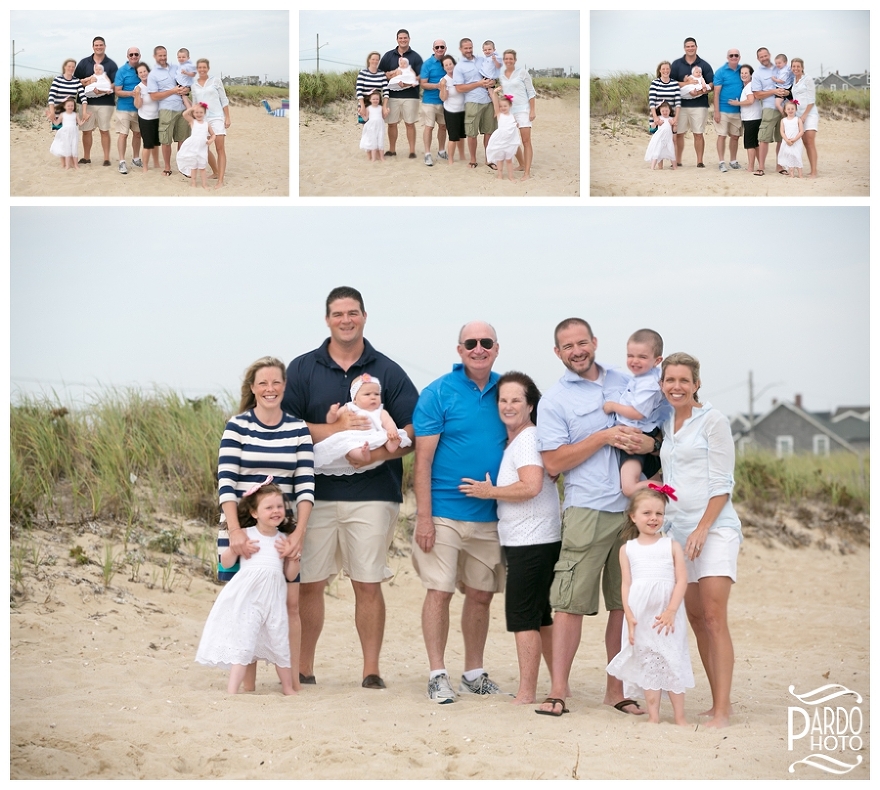 We made a tradition of taking our favorite photo from 2012 and recreating it in 2013 and then again this year. I love how they have come out! The image of the parents standing by the water's edge throwing the kids in the air changes as the family changes. I love that the first photo was long before Maeve's arrival, the second is when Claire was pregnant, and this year's includes Maeve in the air with the rest of the kids.

I also LOVE LOVE the image of Anni spinning AMZ on the beach. We shot that after everyone else had gone to the cars, so it felt like a special stolen moment. Lastly, there is a photo of Anni and AMZ making kissing noses, which happens to be their secret mother/daughter kiss.  🙂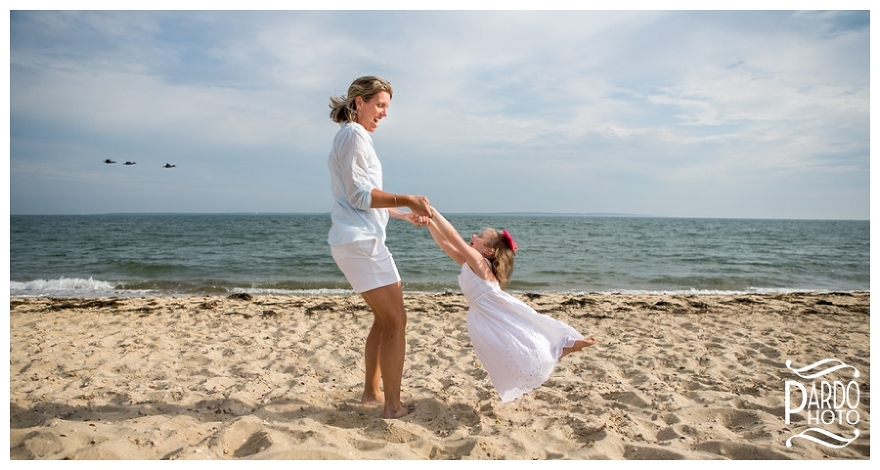 Thank you, Anni, for being such a wonderful friend and trusting these special moments with me. I love seeing you and your whole family grow and interact every year!