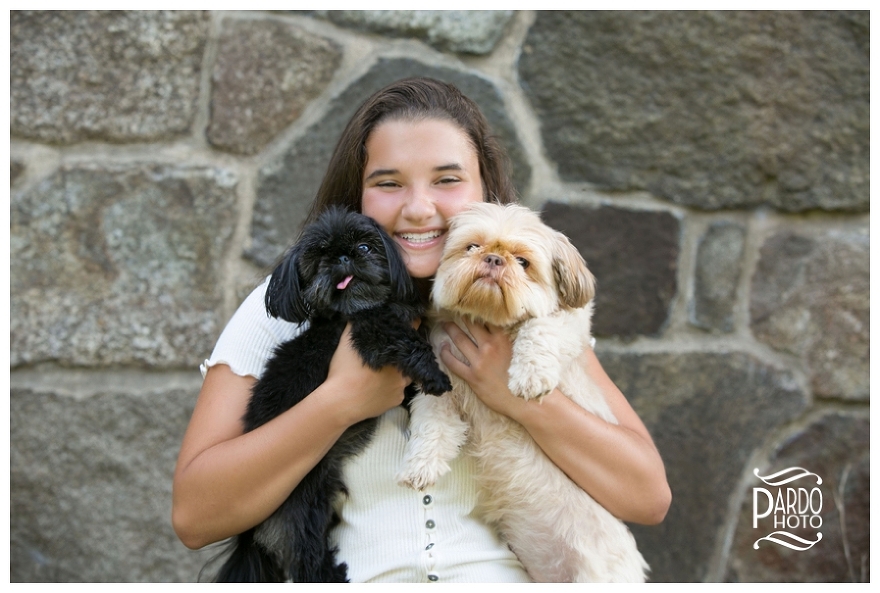 Teenagers are probably the most photographed population on this planet. However the majority of the pictures taken of them have been selfies! Whether it's Instagram, facebook or snapchat, they are masters of cellphone cameras, filters and the art of the selfie. But, as a result they aren't used to being in front of the camera without being in control.
So when photographing senior portrait sessions, I try to give them as much control as possible. Here's what I do.
First- A Set of Walking Photos
In any senior portrait session, I make sure to let them know how things will go. I'll take the first set of 10 to 20 photos having them walk and move a little bit. After those first few minutes, I have them look through the photos and rate the ones they like best. This helps me guide them toward that certain smile or showing the side of their face they like best.
Second- A Series of Seated Photos
Now that I know how they want to look. I'll guide them through another set of photos. This time, sitting down instead of standing up. Again, we stop the session for a few moments and I have them look through those photos and choose the ones they like best.
Third – Action Photos!
During the next set of photos I'll have them do some sort of movement, walking back-and-forth or walking and turning. The movement and action adds an additional layer of energy to the portraits. Again, I will allow them to look through the photos and choose which they like best.
By this point in the session, each senior has gained quite a bit of confidence because they know their photos look good. They not only have an option that will work, but often have an option that they love.
Final Poses
We finish off the session with one more set of images in a different location. During this final set, we really concentrate on a pose of their choice. Some teens like seated poses, some like standing, and some like walking or moving in some way. Whatever works best for each senior is what we cover a second time.
Using these tricks helps me to get the best senior portraits out of my senior photography sessions! If you are a Massachusetts high school junior or senior, or the parent of one and would like to know more about my senior portrait photography sessions, please reach out!