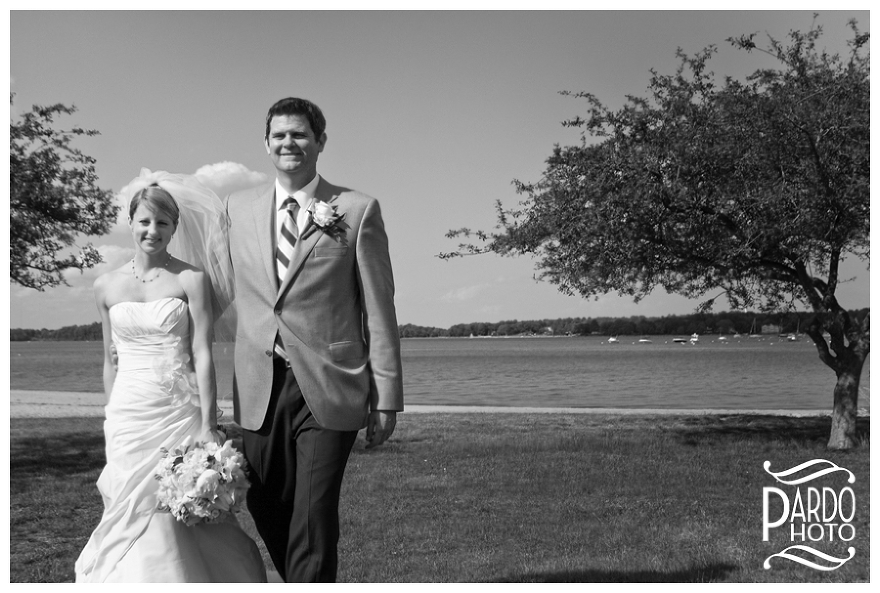 Kevin and Lee were married on a beautiful spring day at the end of May. The ceremony was at the St. Paul Catholic Church followed by a reception at the couple's home in Hingham, MA.
I started with Lee while she was getting ready at the Copley Plaza Hotel in Boston. Then we met Kevin and his groomsmen at the church. After the ceremony, we knew we wanted to capture family photos and portraits showcasing the beauty of Hingham, so we started at the town gazebo. I love how the park and the shoreline provided the perfect backdrop. Family is so important to the couple, and they wanted to capture everyone, especially Kevin's children who are a huge part of this new family.
We then went to Kevin and Lee's home where they had set up an amazing clear tent for the reception. The linens and the overall setting was gorgeous. The Catered Affair did a great job with the event design and catering. Lots of texture with a beautiful color pallet. The party was full of dancing, heartfelt toasts and a guest who sang incredibly well while the bride and groom danced away. There was also a photo booth and everyone got really into it. I loved that we were in their backyard, but you would never know it. It looked and felt like the most high-end seaside venue.
There were so many moments that I loved. First, Kevin touching Lee's face while she listened to her sister's account of how they met and how their relationship made an incredible positive difference in Lee's life. You could see the love they have for each other in every interaction. Also, I loved Kevin and Lee's first dance and Lee's dance with her dad. Her father was not well so his presence and enthusiasm was incredible. He has since passed away, and I now look at all of these images and am so honored that I could capture his joy and his happiness for Lee and her new husband.
Thank you to Kevin and Lee for choosing me to not only record your big day but for continuing our relationship by having me photograph your new babies many times since then! I look forward to seeing you every year and watching your family grow!